NEWINGTON, N.H. –-(Ammoland.com)- SIG SAUER, Inc. is proud to announce the Indiana State Police have adopted the SIG SAUER P365 as their back-up duty firearm for their full complement of troopers. The Indiana State Police is a statewide law enforcement agency comprised of more than 1,250 troopers across fourteen districts throughout the state of Indiana.
"The SIG SAUER P365 gives Indiana State Police Troopers primary carry capabilities in a sub-compact configuration," began Matt Bilkey, Lt. Colonel, Assistant Chief of Staff Operations, Indiana State Police, "Its high level of accuracy, small size, and high round capacity make it a perfect firearm for our officers, both on and off duty, and is a great counterpart to our primary duty firearm the SIG SAUER P227."
The award-winning SIG SAUER P365 is an everyday,image desc for 25 concealed carry pistol.image desc for 26 This high capacity micro-compact pistol is smaller and lighter than other pistols in its class. The P365 features a high-capacity, patented modified double-stack magazine for a 10+1 full-size capacity, with 12-round factory made magazines available for 13-round capacity.
"It's a tremendous honor for SIG SAUER to continue to support the Indiana State Police with the addition of the P365 pistol as their back-up duty firearm." added Tom Jankiewicz, Executive Vice President, Law Enforcement Sales, SIG SAUER, Inc. "The micro-compact P365 pistol gives the Indiana State Troopers full-size capacity with little additional weight or bulk added to their patrol equipment, allowing them to easily maneuver as they carry out their duties to protect and serve the citizens of Indiana."
---
About SIG SAUER, Inc.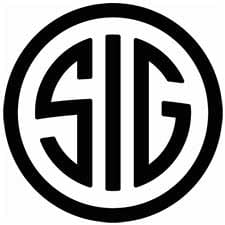 SIG SAUER, Inc. is a leading provider and manufacturer of firearms, electro-optics, ammunition, airguns, suppressors, and training. For over 100 years SIG SAUER, Inc. has evolved, and thrived, by blending American ingenuity, German engineering, and Swiss precision. Today, SIG SAUER is synonymous with industry-leading quality and innovation which has made it the brand of choice amongst the U.S. Military, the global defense community, law enforcement, competitive shooters, hunters, and responsible citizens. Additionally, SIG SAUER is the premier provider of elite firearms instruction and tactical training at the SIG SAUER Academy – a world class, state-of-the-art, 140-acre training facility. SIG SAUER is headquartered in Newington, New Hampshire, and has more than 1,700 employees across eight locations, and is the largest member of a worldwide business group that includes SIG SAUER GmbH & Co. KG in Germany. For more information about the company and product line visit: sigsauer.com.