Fayetteville, AR – -(AmmoLand.com)-In American politics, a third rail is a program—Social Security is the typical example—that is seen as untouchable, analogous to the power conductor for electric trains. This is similar to topics that are supposed to be taboo in holiday gatherings, subjects that would be too controversial for peaceful conversation. These topics are also easy ones for stirring up trouble on social media. Abortion and gun control are two favorites, as illustrated by a proposal to treat young men trying to buy guns the same way that laws such as the ones passed recently in Alabama and Georgia treat women seeking abortions.
The specific statement—which does not come originally from Gloria Steinem—goes as follows:
"I want any young men who buy a gun to be treated like young women who seek an abortion.Think about it: a mandatory 48-hours waiting period, written permission from a parent or a judge, a note from a doctor proving that he understands what he is about to do, time spent watching a video on individual and mass murders, traveling hundreds of miles at his own expense to the nearest gun shop, and walking through protestors holding photos of loved ones killed by guns, protestor who call him a murderer. After all, it makes more sense to do this for young men seeking guns than for young women seeking an abortion. No young woman needing reproductive freedom has ever murdered a roomful of strangers."
The rhetorical effect is clear, though there will be endless quibbling from both sides of the two issues over the nature and extent of the two sets of rights involved. The Bill of Rights specifically enumerates arms as a right, but whether that right originally meant only for people in militias or not is disputed. Abortion is not protected by name, but neither is self-defense listed as a valid reason for owning firearms, and both are understood by supporters as a means of exercising the right to be secure in one's person. Guns are used to kill and to save a lot of innocent people. The same assertion is made about abortion, based on whatever one's opinion happens to be about when fully human life begins and the medical necessity of terminating some pregnancies.
How many readers are still here, rather than pounding their keys down in the comments section? I am not in this article wishing to debate the merits and deficits of either the pro-gun or pro-choice positions. My point here is that if we take away the labels, the lived experience, the legal battles, and the motivation for supporting are identical. Both are obviously the subject of intense controversy that has exploded into popular consciousness as something worth fighting over in the last fifty odd years. Both divide states into ones that protect and ones that restrict, and the opponents of each have engaged in a dedicated strategy of chipping away at the legal protections in hopes of achieving a total ban. And opponents of both exist in a fantasy world.
I do mean exactly that. Where there is a demand, there will be a supply, whether we're talking about alcohol, Schedule I drugs, guns, or abortions. Attempts to restrict access to any of those consistently fail, especially since such laws, proposed or enacted, typically aim at attacking the tool—for this article's purpose, the firearm or the medical procedure—rather than addressing the factors that motivate problematic usage of those.
If we want to reduce the number of people who get shot or the number of people who get abortions—and when we clear away the tribalism that results from fighting for or against the rights in question, reasonable people surely can agree that we want fewer of both—the solution for each is the same: guarantee access to healthcare and education, promote safety education for guns and sex, and treat crimes of violence against domestic partners as the serious offenses that they are. This is a sample. The general principle is that we should work on the factors that motivate violence and unwanted pregnancy.
---
About Greg Camp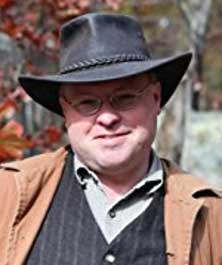 Greg Camp has taught English composition and literature since 1998 and is the author of six books, including a western, The Willing Spirit, and Each One, Teach One, with Ranjit Singh on gun politics in America. His books can be found on Amazon. He tweets @gregcampnc.