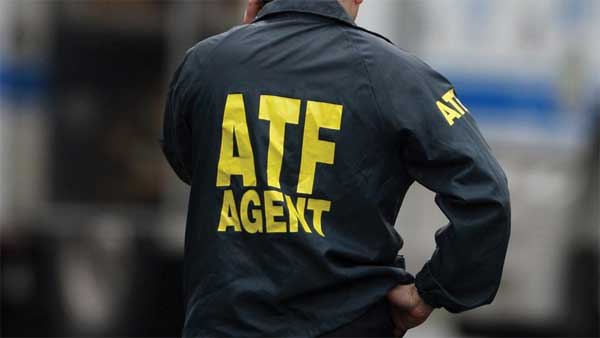 Washington, DC – -(AmmoLand.com)- The F.A.I.R. Trade Group recently met with ATF.
On May 20, 2019, the F.A.I.R. Trade Group met with officials from the Bureau of Alcohol, Tobacco, Firearms, and Explosives (ATF) to discuss several areas of interest or concern for the firearms industry. Below are the highlights from that meeting.
Regulatory Reform – pursuant to Executive Order 13777 (Feb. 24, 2017), ATF has designated Claudia Murray as the new official to head up the agency's regulatory reform task force. The task force helped identify unnecessary guidance documents, which ATF revoked under ATF Rul. 2017-1. The task force will continue its review of the ATF firearm and explosives regulations in 27 C.F.R. Parts 447, 478, 479 and 555 to identify areas for improvement in line with the Trump Administration's directives on regulatory reform.
Technical Evaluations and Classifications – average processing times are currently six months.
The reason for such a long review time is that there are only nine (9) Firearm Enforcement Officers (FEOs) to serve both the criminal and industry branches within the Firearms and Ammunition Technology Division (FATD). The current backlog is more than 100 cases, and ATF has hit its ceiling for FEOs under the current budget. The number of FEOs falls way short of an optimal operating level, but it is possible ATF may be able to acquire a few more with the 2020 budget.
Import Classifications – FATD has made a list of certain types of firearms that do not require evaluation for import (e.g. .22 cal. rifles, bolt-action rifles, over/under shotguns, break open shotguns). For a product that has already been reviewed but not reflected in the Form 6 drop down table, best practice is to include a letter of explanation and pictures so as to avoid if possible another conditional approval for evaluation.
NFA Classifications – ATF confirmed that length of pull can be a factor in determining whether a particular accessory makes a firearm a short barrel rifle or shotgun under the National Firearms Act. Any classification request for an accessory must be submitted with the firearm platform. ATF does not "approve" accessories; rather, they will review and classify a firearm. For more information, please refer to ATF's Notice of its Discontinuance of Accessory Classifications.
Marking Variance Requests – The processing times for these submissions is currently around 60 days.
eForms – Wednesday outages are continuing to allow for bug fixes and other maintenance. ATF is working on getting the IT system to the cloud, which will resolve many of the glitches with eForms. For example, the forms will be enhanced to eliminate line-item limitations. ATF hopes to have a time estimate for cloud implementation at the 18th Annual Import/Export Conference.
OFAC and DOJ Issue Guidance on Compliance Programs
On May 2, 2019, the U.S. Department of the Treasury, Office of Foreign Assets Control published "A Framework for OFAC Compliance Commitments" in which it lists five essential components for an effective compliance program: (1) management commitment; (2) risk assessment; (3) internal controls; (4) testing and auditing; and (5) training. Also on May 2, the U.S. Department of Justice, Criminal Division updated its guidance on evaluating corporate compliance programs. While this document is issued to guide DOJ prosecutors in the context of criminal investigations, it is a useful resource to review when preparing or updating internal compliance programs.
DDTC Revises the "By or For the U.S. Government" ITAR Exemption
On April 19, 2019, the U.S. Department of State, Directorate of Defense Trade Controls (DDTC) published a final rule amending the International Traffic in Arms Regulations (ITAR) (27 C.F.R. Parts 120-130) to make changes to the license exemptions available for transfers by or for an agency or department of the U.S. Government. The changes were effective immediately upon publication. In this revision, DDTC expands the scope of the existing exemption in ITAR § 126.4 to include temporary and permanent exports, temporary imports, reexports, and retransfers. It also allows for transfers by third parties under specific criteria. This revision to the "by or for" exemption is a welcome change and should allow the industry to better and more quickly support U.S. Government operations overseas, as well as international agreements and arrangements.
However, like most ITAR exemptions, this one also has restrictions for §126.1 countries (countries subject to sanctions, embargoes, and policies of denial). If your transaction involves one of those countries, be sure to review the exemption carefully to make sure it applies.
Political Appointments
It appears there has been some headway in Senate confirmations of President Trump's appointments. On April 30, 2019, the U.S. Senate confirmed R. Clarke Cooper as the new Assistant Secretary of State for Political-Military Affairs. His term began on May 2, 2019.
Another important confirmation was that of Jeffrey A. Rosen as the new Deputy Attorney General. The DAG acts as the Department of Justice's Chief Operating Officer and advises and assists the Attorney General in leading the Department's more than 110,000 employees. President Trump announced his intent to nominate Mr. Rosen to this position on February 19, 2019, and the U.S. Senate confirmed the nomination on May 16, 2019.
Please, direct comments or questions regarding this alert to F.A.I.R. Trade Group at [email protected]
---
About F.A.I.R. Trade Group
The F.A.I.R. Trade Group is a 501(c) (6) organization dedicated since 1994 to protect the interests of the firearms and ammunition import and export community. F.A.I.R. operates entirely on the funds derived from our dues-paying membership. If you are interested in becoming a member or contributing to the organization, please visit our website at: www.fairtradegroup.org.