U.S.A. –-(Ammoland.com)- Described in court documents as "the largest distributor of firearms in the United States," Ellett Brothers—the South Carolina-based company that is part of a larger business family known as SportCo Holdings—has filed for Chapter 11 bankruptcy and is one of the "relevant non-parties" in a lawsuit alleging "gross mismanagement" and non-payment of tens of millions of dollars in loans.
It's a troubling tale that has been reported by Reuters, Fox Business and other news organizations, and according to The Outdoor Wire, the downfall could involve more than "the long-term impact the failure will have on an already turgid business environment."
In addition to Ellett, the SportCo Holdings umbrella covers United Sporting Companies, Inc. (USC), and Ellett-owned companies Simmons Gun Specialties, Evans Sports, Inc., Jerry's Sports, Inc., Bonitz Brothers, Inc., and Outdoor Sports Headquarters, Inc. All are headquartered in Chapin, S.C.
According to The State, an honored South Carolina newspaper dating back more than a century, Ellett has announced that it will lay off more than 170 employees and close the 250,000-square-foot Chapin facility by August. Notices of layoffs went out earlier this month.
Contributing to the USC and Ellett troubles, according to Reuters, was the expectation that Hillary Clinton would be elected in 2016, so USC "boosted inventory" prior to the election "expecting the higher sales that historically follow a Democrat's election."
That much can be demonstrated by healthy gun and ammunition sales during the Obama administration and even earlier during the Clinton administration prior to the imposition of the ten-year ban on so-called "assault weapons" and original capacity magazines. Mention gun control on Capitol Hill, especially with Democrats in the majority, and gun stores across the nation have seen business spike.
But Donald Trump's surprise victory left the company what The Outdoor Wire described as an inventory of guns and ammunition that "no one wanted." Reuters described it as "a glut of inventory."
There were other factors that resulted in what have been described in news reports as "significant disruptions" among "other retailers." The Fox and Reuters reports referred specifically to the sale of Cabela's to Bass Pro Shop in 2017 as an example.
Net sales fell from an average of $885.3 million for the years 2012-2017 to $557 million in 2018, Reuters reported.
Essentially, Trump's victory was considered good news for gun rights but bad news for the industry with declining sales because, at least for the time being, gun owners do not feel threatened. While that may change during the next 16 months leading up to the 2020 election, the problem USC and Ellett, and the other companies under the SportCo Holdings umbrella, is immediate.
It should be noted that SportCo Holdings is a separate entity from Sportco and Outdoor Emporium, two Washington State-based sporting goods retail stores.
While the Chapter 11 bankruptcy filing is bad news for the industry, the pending lawsuit filed by Prospect Capital Corp. could be devastating. As reported by The State, the lawsuit "filed by lender Prospect Capital Corp. against Ellett's owner, Wellspring Capital Management, alleges shadier dealings."
The lawsuit alleges that in 2012 and 2013, "Prospect loaned collectively $160 million to Ellett Brothers, LLC…and several of its subsidiaries." But the money allegedly went to several of the defendants rather than being used to invest in the business.
With the Chapter 11 filing, which apparently did not come as a surprise to some observers, several major firms and a lot of smaller companies are going to take a financial hit that, in the case of the smaller firms, could be devastating, according to The Outdoor Wire.
"When you're talking a bankruptcy of the magnitude SportCo – you're talking a lot of impact," The Outdoor Wire said.
Listed as the "top ten unsecured creditors" in the bankruptcy filing were Vista Outdoors, which includes Savage Arms and Bushnell; Sturm Ruger, MagPul Industries, Navico Company, Henry RAC Holding Corp., Smith & Wesson Corp., Garmin USA, Inc., and Fiocchi of America, The Outdoor Wire reported.
Along with them, other unsecured creditors include Remington Arms, Kel-Tec, Hornady, Heckler & Koch, Leupold & Stevens, Browning, Armscor, Chiappa, Blaser USA, Bond Arms, Trublo, FN America, Magtech and others.
According to The State, Dalton Edgecomb, the chief restructuring officer for USC, said the closure of the Chapin facility "will be permanent and will constitute a plant closing."
"Although Ellett Brothers LLC will continue to exist," he reportedly wrote in a memo to the South Carolina Department of Employment and Workforce, "it will be a significantly smaller organization."
Ellett has been in business for 86 years.
---
About Dave Workman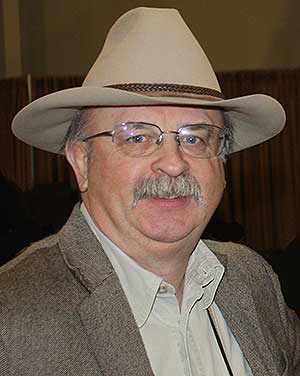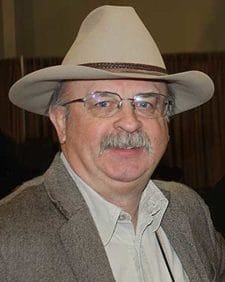 Dave Workman is a senior editor at TheGunMag.com and Liberty Park Press, author of multiple books on the Right to Keep & Bear Arms and formerly an NRA-certified firearms instructor.