Cambridge, MD –-(Ammoland.com)- One of the most exciting product releases in LWRCI company history is finally here. LWRCI announces the release of its first pistol-caliber carbine – the SMG-45. This highly-anticipated SMG model combines the company's experience on the AR platform with an innovative delayed-blowback/short-recoil operating system to deliver a unique pistol-caliber carbine shooting experience.
"We listened closely to shooters, operators, and customers throughout the development of this exciting new platform for LWRCI," says David Ridley, Senior Vice President of Sales and Marketing. "The SMG is truly a 'Step-Up' pistol-caliber carbine that offers our customers innovative features and comfortable ergonomics in a compact package."
Built from the ground up around US-manufactured UMP magazines, the SMG-45 is a completely new PCC in .45 ACP that features many of the same controls and performance attributes found in LWRCI™'s luxury gas-piston AR lineup. LWRCI™'s commitment to craftsmanship and design excellence is clearly evident in the SMG-45: the firearm delivers the high performance that discerning shooters demand alongside the quality and innovation that customers have come to expect from LWRCI.
Constructed of advanced aluminum and steel alloys and protected with hard-coat anodizing, ferritic nitrocarburization, and nickel-boron surface treatments, the SMG is built to last. Features on the SMG include a signature fully-ambidextrous lower receiver with AR-style controls for the safety and bolt catch/release, a paddle magazine release, the LWRCI™ Ultra Combat Grip™, and an LWRCI™ Enhanced Fire Control Group. The upper includes an 8.5" cold- hammer-forged CrMoV steel barrel, LWRCI's familiar Modular Rail System with LWRCI™ Rail Panels and Hand Stop installed at 3/6/9 o'clock, Magpul MBUS Pro sights, and more.
The launch configuration for the SMG-45 is a pistol equipped with the SB Tactical SBTi folding subgun brace. The SMG-45 ships with two 25-round magazines.
The first shipment of the LWRCI SMG-45 Pistol+Brace production models shipped this week to an authorized LWRCI Wholesale Distributor or Premier Dealer with the highly anticipated models showing up at retail starting as early as next week.
In honor of Independence Day -the first run of LWRCI SMG .45's shipped this week from LWRC International's Cambridge, Maryland facility. Consumers can expect to start seeing the highly anticipated firearm showing up at local dealers in the next few weeks.
Fully Ambidextrous lower controls: AR Selector, bolt catch, grip and hammer/trigger allows easy operation for right or left handed shooters
Innovative Paddle Style Mag release makes for easy load and magazine change. Fully ambidextrous.
Initial offering configuration will come with an SB Tactical Folding Subgun Brace with LWRCI™ Adapter. The SMG is incredibly compact – folds down to a mere 15.3″
8.5" Cold Hammer-Forged Chromoly steel barrel
User-Configurable rail system – including Picatinny segments, sling adapters, polymer rail panels, offset mount
LWRCI™ Rail Panels at 3, 6, and 9 with a hand stop on the 6 o'clock rail.
Ambidextrous Paddle Style Magazine release for easy load and magazine changes.
New & Improved LWRCI™ Advanced Fire Control Group
US-manufactured UMP magazines; SMG ships with two
25-round mags.
Lower capacity magazines are available to comply with state or local jurisdictions.
LWRCI™ Ultra Combat Grip for ultimate grip comfort LWRCI™ Advanced Trigger Guard
Magpul® MBUS Pro Back Up Sights
Reversible, non-reciprocating, folding charging handle
Shoots suppressed using a booster/Neilson device
---
About LWRC International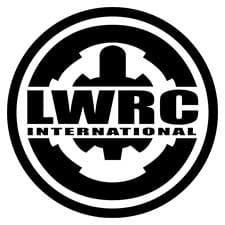 Based in Cambridge, Maryland, LWRC International designs and builds high performance firearms. Its mission is to deliver absolute reliability, consistent accuracy and extreme durability in its products. Through innovative design, engineering excellence, and cutting edge manufacturing processes and materials technologies, LWRCI products are built to perform and to exceed end user expectations. Visit www.lwrci.com or call 410-901-1348 for more information on LWRCI products.
Some of the links on this page are affiliate links, meaning at no additional cost to you, Ammoland will earn a commission if you click through and make a purchase.