Idaho – -(AmmoLand.com)- It's finally available ladies and gentlemen.
Crucial online training that will teach you how you can better help the Idaho Second Amendment Alliance is now ONLINE!
With the radical left mobilized across the state of Idaho, the time is now for liberty-loving Idahoans to understand and learn the real nature of politics, and how you can help stop Idaho from becoming the next California or Washington.
If there was ever a class we needed all our supporters to take, this is it!
"Conservative Political Activism" will teach you the true nature of politics, what conservatives have been doing wrong for decades, how we can fight back, and how to really hold your elected officials accountable.
The class is taught by ISAA President Greg Pruett himself!
You will learn the story of how the ISAA went from just another gun group to a hard-hitting political machine thanks to the grassroots gun owners who make up the Idaho Second Amendment Alliance.
Are you ready?
We promise that this will be one of the most educational and important classes you have ever taken.
All proceeds go to help the cause of liberty here in Idaho, therefore we encourage all ISAA supporters and members to take it.
Finally, thank you to those that participated in our recent survey about providing this class online. It was your feedback that helped get it there, and we hope that those who answered yes will take the class.
You are the lifeblood of the freedom movement in Idaho and appreciate all that you do.
Sincerely,
ISAA Staff
---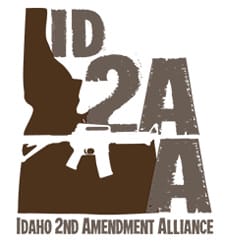 About Idaho Second Amendment Alliance:
Idaho Second Amendment Alliance is a nonprofit, nonpartisan, single-purpose organization dedicated to preserving and protecting the Constitutionally protected right to keep and bear arms through an aggressive grassroots program designed to mobilize public opposition to the anti-gun legislation.
Our website can be located at www.idahosaa.org.