U.S.A. –-(Ammoland.com)- The small-town police chief in Washington State who made big headlines last year for publicly declaring he would not enforce provisions of a statewide gun control initiative that passed in November will run to become the next Washington governor.
In an exclusive interview with AmmoLand News, Republic Police Chief Loren Culp said he will make an official announcement within days. He already has a campaign website that details his positions not only on Second Amendment rights, but on addiction and mental health, lower taxes, smaller government, veterans, individual liberty, and law enforcement.
A Washington State native, he grew up the state's Jefferson (westside) and Ferry (eastside) counties, married his high school sweetheart, served in the U.S. Army attaining the rank of sergeant and is a member of the American Legion and Veterans of Foreign Wars.
He is also author of "American Cop," which details his career and his rise to prominence as the first Evergreen State law enforcement official to declare he would not enforce Initiative 1639, the radical gun control measure that was rejected in a majority of the state's counties, but managed to pass by about 60 percent of the vote, with the state's most populous counties passing it. Since then, several county sheriffs have also gone on record declaring they will not actively enforce provisions of I-1639, and at least a half-dozen county commissions have adopted resolutions against the initiative.
Culp made statewide headlines when he sought to make Republic a "Second Amendment sanctuary city" where citizens would not live in fear of the new gun control law.
The small-town chief acknowledged that he is facing an uphill battle against entrenched western Washington politicians who will likely run for the office. It may depend upon how well current Gov. Jay Inslee, a Democrat, does in the race for the White House. Inslee is one of about two dozen Democrats running for the presidency, but he is essentially bringing up the rear.
Culp, running as a Republican, described his gubernatorial effort as "We're kind of David v. Goliath. It's going to take millions of dollars."
At his website, Culp's campaign contends, "The Declaration of Independence states that governments are instituted to protect citizen's rights. For far too long what we've seen out of Olympia is exactly the opposite. We currently have a Governor and Attorney General who will not hesitate to violate their oaths of office. They actively support laws that clearly violate citizen's rights and have no problem raising taxes on hard-working Washingtonians."
In addition to his law enforcement career, Culp was in private business for two decades in the Olympia area. As a former general contractor, he said, "I've got a business background."
His service in the Army was during both the Jimmy Carter and Ronald Reagan administrations.
"So," he said, "I know what happens when good leadership comes in. It's a huge difference, like night and day between Carter and Reagan."
Since taking a stand against the gun control measure, and in the wake of his book release, Culp has been traveling the state on his days off, speaking to voters and interest groups from the state's Inland Empire in eastern Washington to the Olympic Peninsula. Everywhere he went, Culp told Ammoland, people encouraged him to run for governor.
"I've spoken to thousands of people," Culp said, "all across the state and I've gotten tremendous support. I don't remember one of my engagements that didn't end in a standing ovation. I've gotten messages from people I don't even know, asking me to please run for governor.

"I honestly think I've got a shot," he continued, no pun intended. "I know a lot of Democrats who are fed up with what's going on. They're fed up with taxes raised in the middle of the night, sick and tired of our Second Amendment rights being trampled on; if the Second Amendment can be trampled on, then the First Amendment can be trampled on, too. Smart people can see that."
His father was a state trooper and also served as a sheriff's deputy, and that kindled his interest in law enforcement. The family moved from the Port Townsend area to Republic when he was about 15 years old.
Now 58, Culp and his wife of 41 years, Barbara, have two children and seven grandchildren.
Culp noted to AmmoLand News that, "What I learned when I was running my own business is that if I didn't know something, I hired somebody who did. Nobody knows everything. I don't care how slick these career politicians sound. Nobody knows everything."

"It comes down to common sense," he observed, "and a lot of our leaders in state government lack common sense. They're what my grandfather called 'educated idiots.'"
A licensed private pilot, Culp expects to do considerably more traveling around the state even though he's already logged a lot of miles over the past six months since his book was published. He will be the first full-time lawman and avowed Second Amendment advocate to run for the governor's office in recent memory.
As it turns out, Culp is not the only person inspired by the gun control issue to run for office in Washington State.
According to the Vancouver Columbian, two people now running for city council in Battle Ground are also running because of I-1639 and what it signals. The newspaper recently reported that Shauna Walters and Josh VanGelder are looking at change from the grassroots level.
"If I'm elected," VanGelder told The Columbian, "I will stand with the people's vote and the Constitution and do everything I can to repeal I-1639."
Their candidacy got this reaction from a spokesman for the Seattle-based Alliance for Gun Responsibility:
"My impression is that it's still sort of a fringe thing that people are pushing for…It's a lot of hot air," said Tallman Trask, policy and advocacy director for the billionaire-backed gun control lobbying group."
Walters, the newspaper said, helped spearhead a successful effort in the small town of Yacolt earlier this summer that saw passage of a resolution opposing I-1639's provisions. While everyone seems to agree this has no force of law, it is a statement of principle and those can be powerful in the political arena.
---
About Dave Workman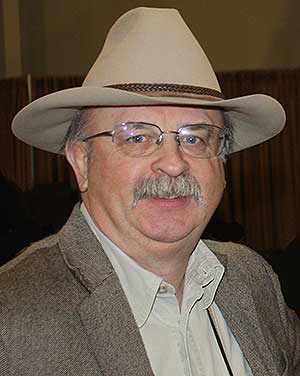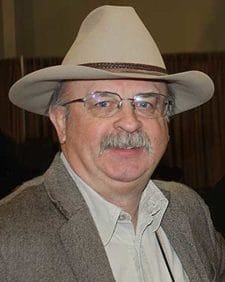 Dave Workman is a senior editor at TheGunMag.com and Liberty Park Press, author of multiple books on the Right to Keep & Bear Arms and formerly an NRA-certified firearms instructor.