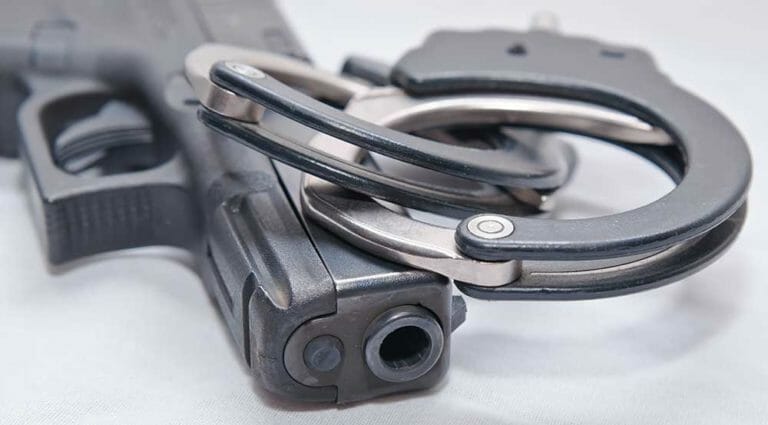 Osceola, FL –-(Ammoland.com)- Earlier this week AmmoLand reported on the case of Jonathan Carpenter of Osceola, FL who lost his gun rights due to mistaken identity.
Carpenter received a letter from the Florida Department of Agriculture and Consumer Affairs notifying him they had suspended his concealed handgun permit due to domestic violence. This charge came as a shock to him.
The Florida Department of Agriculture told him to go to the clerk of the circuit court and get a form stating that there wasn't any type of order against him. The clerk told him there was a restraining order against him, and he needed to speak to the Sheriff.
The Sheriff supplied the restraining order. He did not match the description of the man at all. The Sheriff told him he had to turn in his guns and wait for the court date so the woman could verify it wasn't him.
AmmoLand reported the story and started to get picked up by other publications. Gun rights organizations such as Gun Owners of America and Florida Carry began to get involved to help out Carpenter.
Hank Strange, who brought the story to AmmoLand, started advocating for Carpenter on his show. A sympathetic Captain in the police department decided to help out the Marine veteran. He took it upon himself to take a picture of Carpenter and had another officer bring it to the woman who took out the restraining order.
The woman confirmed to the police that they had the wrong Jonathan Edward Carpenter. The Sheriff's Department quickly was able to get the restraining order removed from the father and husband.
The Sheriff's Department was apologetic towards Carpenter. He told AmmoLand that the Sheriff owned up to the mistake and was quick to fix the issue. He thanked the Sheriff's Department for fixing the problem with the restraining order.
His guns were safe from confiscation, but the Florida Department of Agriculture and Consumer Affairs still had his concealed handgun permit suspended. They told Carpenter it would take up to eight weeks to get his permit restored. They were able to suspend the permit immediately but claimed it would take two months to restore his rights.
The Captain contacted the Department of Agriculture and Consumer Affairs to try to push the restoration of the permit through the system. AmmoLand also contacted the Department to find out how the mistake happened and how they were going to prevent mistakes like this from happening in the future.
Florida Carry also started to get more involved in the case. Florida Carry has a history of battling the Department of Agriculture and Consumer Affairs. With all the pressure being applied to them the Department restored Carpenter's permit.
The Florida Department of Agriculture and Consumer Affairs has a history of questionable actions against gun owners. Democrat Nikki Fried is the Commissioner of the Department and is known for being anti-gun. She won the position by a margin of 0.08% over Republican Matt Caldwell.
The Executive Director at Florida Carry, Sean C. Caranna, sees cases like Carpenter's as a growing problem in the Sun Shine State.
"Every day, the Department of Agriculture sends over a list of everyone they think shouldn't have a CCW," Caranna told AmmoLand. "There is no due diligence. They make these decisions with no evidence. If people have a right taken away, then they need to have due process. This is something new we are seeing with the Department of Agriculture. They are not doing to their job. They need to answer for it."
To many situations like Carpenter's case shows how the state could misapply red flag laws to be able to disarm their citizens. Seventeen states have Extreme Risk Protection Orders on the books, and there is a push to have a federal red flag law. This prospect scares Gun Owners of America's Senior Vice President Erich Pratt.
"This is good news," Pratt told AmmoLand. "The fact that Jonathan Carpenter was able to get his concealed carry permit restored so quickly — and avoid having his guns confiscated in the first place — underscores how important 'due process' protections are."

"Right now, there are many in Congress who want to shove Red Flag gun confiscation orders down the "throats" of the states. But these laws would allow guns to be confiscated from law-abiding gun owners, without any due process whatsoever. No appearing before a judge … no having your attorney present … no trial by jury — none of these protections would apply before police confiscate firearms from honest gun owners."

"GOA is grateful that 'due process' allowed a case of mistaken identity from resulting in a horrible tragedy."
AmmoLand spoke to Nikki Fried's Press Secretary, Max Flugrath. Flugrath told AmmoLand that he is looking into the situation and will respond to AmmoLand as soon as he can.
As of this writing, AmmoLand has not received any additional information from the Florida Department of Agriculture and Consumer Affairs.
---
About John Crump
John is a NRA instructor and a constitutional activist. He is the former CEO of Veritas Firearms, LLC and is the co-host of The Patriot News Podcast which can be found at www.blogtalkradio.com/patriotnews. John has written extensively on the patriot movement including 3%'ers, Oath Keepers, and Militias. In addition to the Patriot movement, John has written about firearms, interviewed people of all walks of life, and on the Constitution. John lives in Northern Virginia with his wife and sons and is currently working on a book on leftist deplatforming methods and can be followed on Twitter at @crumpyss, on Facebook at realjohncrump, or at www.crumpy.com.