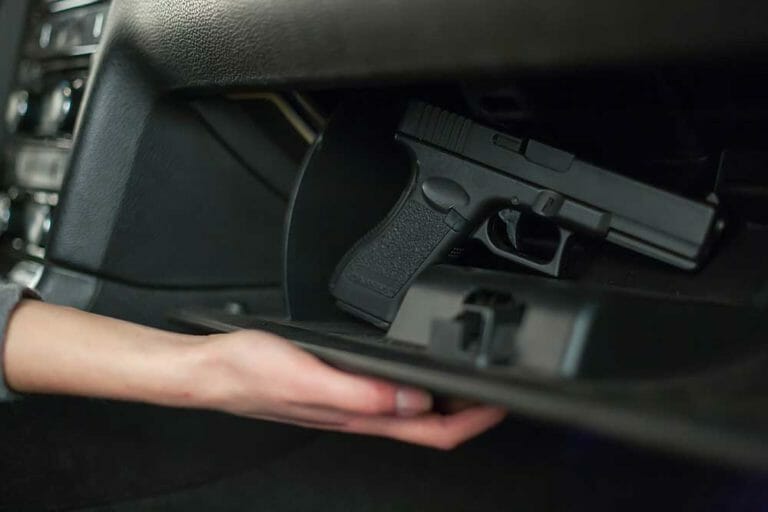 United States – -(AmmoLand.com)- While a lot of talk has been about anti-Second Amendment legislation being introduced – notably in Virginia – there are legislative efforts being made to improve the situation when it comes to respecting the Second Amendment. One of the most recent is by Senator Steve Daines (R-MT).
Senator Daines has introduced the Lawful Interstate Transportation of Firearms Act of 2019, which is co-sponsored by Senators Ted Cruz (R-TX), Mike Rounds (R-SD), Mike Crapo (R-ID), and James Lankford (R-OK). This legislation improves a provision from the 1986 Firearms Owners Protection Act governing the interstate transport of firearms that is currently known as 18 USC 926A.
"This is about protecting law abiding gun owners and their right to safely transport their firearms," Daines said in a release, "Montanans want their 2nd Amendment rights protected and that's what I'm fighting for."
The new legislation would replace the current language of the law with new language prevent states run by regimes known to be hostile to the Second Amendment from prosecuting gun owners who might make any stop travelers would normally make – either staying at a hotel, buying a meal, getting gas, getting your car fixed, seeking medical attention, or any other emergency.
Put it this way, imagine your car had a flat tire in Illinois while driving from Louisiana to Wisconsin for a hunting trip. You call AAA for a tow. Under current law, if you run into the wrong cop or are in the wrong local jurisdiction, you risk being arrested and prosecuted for violating the licensing law in Illinois.
Just look at the cases of Meg Fellenbaum and Shaneen Allen in New Jersey to see two of the lucky people in those cases. These days, many of the states with restrictions that seem to be used more often to catch out-of-state gun owners than prosecuting violent criminals do not have governors willing to pardon people who never should have been arrested in the first place.
In addition, the law would require probable cause before local law enforcement could make an arrest, places the burden of proof on the state, and allows for a recovery of attorney's fees in a criminal proceeding. The law also provides for the pursuit of civil litigation for those who are arrested in violation of the provisions of not only 18 USC 926A, but also 18 USC 926B and 18 USC 926C, and successful cases could see attorney's fees awarded.
The National Rifle Association's Institute for Legislative Action has come out in support of this legislation, with NRA-ILA Executive Director Jason Ouimet saying, "Law-abiding Americans traveling with unloaded, secured firearms have continually been harassed with malicious arrests and prosecutions when traveling through anti-gun jurisdictions. Senator Daines' legislation ensures such outrageous actions will no longer be tolerated under the law. On behalf of the NRA's five million members, we thank Senator Daines for having the legislative courage to stand and fight against local bullies who were hoping to suppress our Second Amendment rights."
Ideally, we would not need a law like the one Senator Daines is proposing, because the Second Amendment would be respected across the country. Unfortunately, these days, with the likes of Andrew Cuomo, Ralph Northam, and Pat Murphy, this sort of clarification with teeth is necessary. Loyal Ammoland readers are encouraged to contact their Senators and Representative to politely urge them to support this legislation. It is not perfect, but it is a huge step in the right direction.
---
About Harold Hutchison
Writer Harold Hutchison has more than a dozen years of experience covering military affairs, international events, U.S. politics and Second Amendment issues. Harold was consulting senior editor at Soldier of Fortune magazine and is the author of the novel Strike Group Reagan. He has also written for the Daily Caller, National Review, Patriot Post, Strategypage.com, and other national websites.