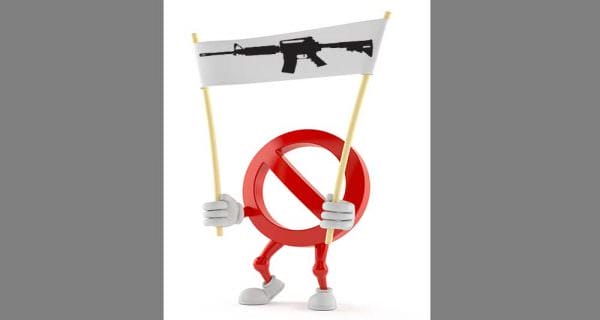 Virginia – -(AmmoLand.com)- Tuesday, the Virginia House of Delegates passed HB 961, Governor Northam's ban on so-called "assault weapons", standard capacity magazines and suppressors.
Three Democrats voted no – Delegates Carter, Heretick, and Tyler. Please contact them and thank them for voting no on this unconstitutional bill.
Delegate Kelly K. Convirs-Fowler did not vote. This vote now heads to the Senate. VSSA is concentrating on Senators Lewis, Petersen, Deeds and Edwards to help defeat this bill. Three of those are members of Senate Judiciary. If it is reported from Senate Judiciary, only two of those are needed to defeat the bill on the floor. Please contact them and politely ask them to vote oppose HB961. If you use AR-15 or similar rifles in competition, please share that information with the Senators and let them know. If you are not a competitive shooter, and would like some information that can be helpful in contacting your Senator, you can find some great information that you can use in your emails by clicking here.
Also passing today was HB264. HB264 started out as a bill that would remove the ability to take an online course to complete the required training to apply for a Concealed Handgun Permit (CHP). As reported out of committee, however, it ends up making it difficult to complete the training even in person as the bill struck language that made it clear that NRA Certified Training is acceptable, and instead states that training must be from a state-certified trainer. Democrat Roslyn Tyler voted no. Please contact Delegate Tyler and thank her for her vote.
Other bills that passed the House today are:
HB600 Family day homes; storage of firearms. This bill requires family day homes (in-home childcare etc) to have firearms unloaded and ammunition locked up separately when in operation. 54-45 (Delegate Tyler voted no)
HB1288 Firearms; purchase, possession, etc., following two or more misdemeanor convictions. 52-47 (Delegates Tyler and Price voted no)
HB1499 Virginia Gun Violence Intervention and Prevention Fund; created. Reported 8-0 (The Senate version of this bill was amended to remove the reference to guns) 68-31
In the Senate, two bills were on the calendar. One passed and one was defeated.
S.B. 67 Reporting lost or stolen firearms; civil penalty. Requires that, if a firearm is lost or stolen from a person who lawfully possessed it, such person shall report the loss or theft of the firearm to any local law enforcement agency or the Department of State Police within 24 hours after such person discovers the loss or theft or is informed by a person with personal knowledge of the loss or theft. Violation is a civil penalty of $250. This bill basically further victimizes the victim of a theft. Defeated 19Y-21N with Senators Petersen and Lewis voting no. Please contact them and thank them for their vote against further victimizing the victim of a crime (theft of a firearm).
S.B. 543 Firearms shows; mandatory background check. This bill makes the voluntary background check for private sales at gun shows mandatory. With the passage of SB70, not sure why this bill is necessary but the patron said there is no guarantee that SB70 will become law so he wanted to make sure this was made mandatory. Passed 26-14
There are no firearm-related bills on the Senate Judiciary Committee docket tomorrow [Wednesday 2/12/2020].
---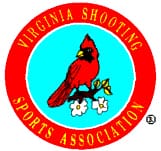 About Virginia Shooting Sports Association:
The Virginia Shooting Sports Association (VSSA) was originally founded as the Virginia State Rifle and Revolver Association in 1938. VSSA is the official state association of the National Rifle Association. VSSA is also closely affiliated with the Civilian Marksmanship Program (CMP), Virginia Outdoor Sports Information Network (VOSIN), National Shooting Sports Foundation (NSSF), Virginia Gun Collectors Association, and the Virginia Wildlife Federation (VWF). Visit: www.myvssa.org