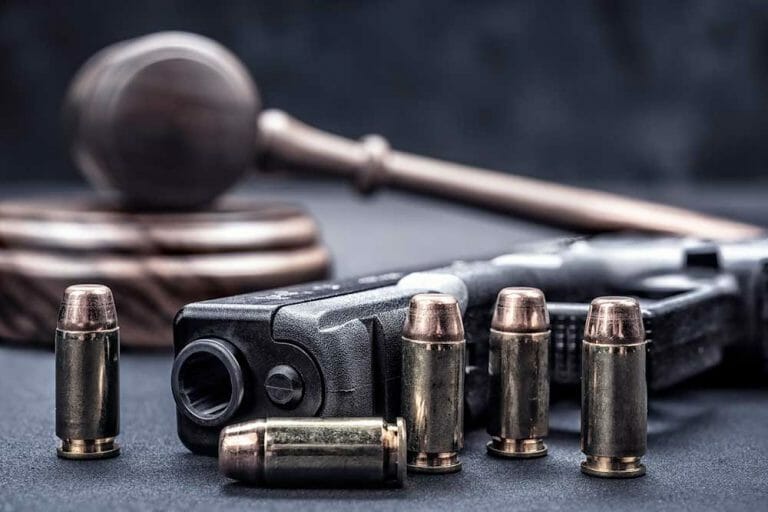 U.S.A. –-(Ammoland.com)- In the process of once again kicking the legal can down the road on a Second Amendment case, the U.S. Supreme Court may have opened the door to finally take another case dealing with the right to keep and bear arms, thanks to a remark by Associate Justice Brett Kavanaugh in his short concurrence with the majority.
"I share JUSTICE ALITO's concern," Kavanaugh writes, "that some federal and state courts may not be properly applying Heller and McDonald. The Court should address that issue soon, perhaps in one of the several Second Amendment cases with petitions for certiorari now pending before the Court."
It's not that some courts may be applying the two rulings improperly, it sometimes seems the lower courts are deliberately ignoring the decisions, some activists have suggested.
It took one look at Kavanaugh's comment for Alan Gottlieb, founder and executive vice president of the Second Amendment Foundation, to suggest, "SCOTUS mooted the New York case as the old law is no longer valid, but invited hearing another case pending before the high court to insure that lower courts adhere to the Heller and McDonald rulings made previously by the high court. We've got four ready-made cases now on the table just waiting for acceptance."
Not in recent memory, if ever, did one organization—especially a gun rights group—have four "ready-made" cases on the table just waiting for the high court to accept one, or more, for review.
In the ten years since the Supreme Court ruled 5-4 in the landmark case of McDonald v. City of Chicago—a SAF case, incidentally—the court under Chief Justice John Roberts has been reluctant, if not downright unwilling, according to some critics, to take another Second Amendment case. Some in the gun rights community are convinced it is because the high court knows there is only one correct ruling that might come out of any case, and it would expand the right to keep and especially bear arms outside the home. Politically, that could be a nightmare for the states of California, Connecticut, Maryland, Massachusetts, New Jersey and New York, and maybe other jurisdictions because of their restrictive gun control laws.
The now-defunct New York City ordinance forbidding travel outside the city limits with a legally-owned handgun at the heart of New York Rifle & Pistol Association v. City of New York was a glaring example. Mooted Monday and remanded, the lawsuit challenged a regulation that—as the history of this bizarre case illustrates—was so egregious it begged for nullification.
While NBC News declared the Supreme Court's decision was a "defeat for gun rights advocates," many of those advocates say that's nonsense. The city's mad scramble to change the law almost instantaneously after the high court accepted the case is tantamount to an admission the city knew all along its regulation was unconstitutional and thus had to be changed before the court declared it so. That is a victory apparently in too good a disguise for NBC because a government was so terrified of a high court ruling it changed a law to dodge a legal bullet.
But what of these four SAF cases mentioned? Gottlieb, in a prepared statement, contended that all four could serve the purpose Kavanaugh addressed.
"We hope," Gottlieb said, "that one or all of these cases gets heard and gives notice to lower courts that they can no longer thumb their noses at the prior rulings that protect Second Amendment rights."
Let's take a look.
Lori Rodriguez, et al. v. City of San Jose – This one appears to have potential, because the high court recently instructed the City of San Jose to respond to a writ of certiorari from the Second Amendment Foundation "on or before May 20." That's a signal the court is interested in this case, which alleges unlawful confiscation of legally-owned firearms and refusal to return those guns.
Plaintiff Lori Rodriguez' firearms were seized seven years ago after her husband was taken to a hospital on a mental health issue, according to SAF. At the time, a San Jose police officer advised Rodriguez he had authority to seize all firearms in the residence, including those belonging only to her. Those guns were all locked in a California-approved safe. The guns were taken without a warrant, and over Rodriguez's objection.
"If the city thought they could just ignore this case and make it go away, they're wrong," Gottlieb said.
Remarkably, Gottlieb has noted, even though the courts recognize that Lori Rodriguez could legally purchase new firearms, San Jose authorities simply refuse to return the guns she already legally owns. Last summer, the Ninth Circuit Court of Appeals upheld a lower court's decision to grant summary judgment to the defendants, ruling the defendants were allowed to seize her guns under a concept called "community caretaking."
"This case is a travesty," Gottlieb declared at the time. "Lori Rodriguez is not a criminal, nor is she prohibited by law from owning firearms. Yet she's essentially been robbed by the City of San Jose and its police department, with the cooperation of lower courts, including the Ninth Circuit Court of Appeals."
"Mrs. Rodriguez has at all times complied with California's many gun control laws, including those requiring locked storage," said plaintiff's attorney Don Kilmer when the case was first submitted for Supreme Court review. "But the City of San Jose outrageously continues to refuse to return the constitutionally protected property they unlawfully took from her years ago. Governments have no reason and no right to take guns from law-abiding people who are legally eligible to keep and bear arms."
Pena v. Horan – SAF is partnered with the Calguns Foundation in a challenge of the California Unsafe Handgun Act (UHA). When the case was submitted, SAF issued a news release stating, "It could be a critical wake-up call to lower federal courts that continue to employ what they call an 'interest-balancing approach' to deciding gun control cases because that strategy is forbidden by the 2008 Heller decision."
As explained by SAF, the UHA generally prohibits the manufacture, import or distribution of handguns that do not meet the state's extremely restrictive design requirements under the state penal code. The result, as the plaintiffs contend in their petition for high court review, is that the state is gradually achieving a handgun ban because they cannot meet the impossible requirements, which include microstamping. That technology is not offered by any handgun manufacturer because it cannot be practically implemented, the petition notes.
"The landmark Heller ruling cannot become just a footnote in history," Gottlieb said last year, "but that appears to be the ultimate goal if such laws as California's are allowed to stand. We are hopeful that the Supreme Court, with the benefit of fresh perspectives from two new associate justices, agrees that it is time to once again visit the Second Amendment and further restore its rightful place as a cornerstone of the Bill of Rights."
Gottlieb may have hit the bull's eye with that observation. When both justices Neil Gorsuch and Kavanaugh were nominated to Supreme Court vacancies, anti-gun Democrats and gun prohibition lobbying groups were furious in their opposition. They did not want two presumably pro-Second Amendment jurists added to the court.
Culp v. Madigan – SAF has established a considerable amount of legal precedent at the expense of the State of Illinois, and this could be another step. Joining SAF in this case are the Illinois State Rifle Association, Illinois Carry, Inc., and ten individual plaintiffs, all residing of other states and who are licensed to carry in those states. Under Illinois statute, only residents from states with "substantially similar" requirements to obtain a carry license are allowed to apply for non-resident licenses.
"This lawsuit," said plaintiffs' attorney David Sigale when the case was filed, "is brought because it is unfair that otherwise qualified people from states outside Illinois, who work and travel in Illinois are barred from obtaining means to defend themselves in public solely based on their state of residence. We expect to correct that."
According to court documents, "This is an action pursuant to 42 U.S.C. § 1983 for deprivation of civil rights under color of law, which seeks equitable, declaratory, and injunctive relief challenging the State of Illinois's prohibition on virtually all otherwise qualified non-Illinois residents from obtaining a concealed carry license, pursuant to Illinois Compiled Statute (ILCS)."
All of the plaintiffs in this case have already gone through background checks in their home states to qualify for resident concealed carry permits/licenses.
Wilson v. Cook County – SAF and the Illinois State Rifle Association are supporting this case financially but are not named plaintiffs. Matthew D. Wilson and Troy Edhlund are suing Cook County, Illinois over "Whether the Second Amendment to the United States Constitution allows a local government to prohibit law-abiding residents from possessing and protecting themselves and their families with a class of rifles and ammunition magazines that are "in common use at [this] time" and are not "dangerous and unusual."
Essentially, this is a challenge of Cook County's ban on so-called "assault weapons." Sigale is again the attorney on this one.
Mance v. Barr – This case dates back to 2014 when Eric Holder was attorney general in the Obama administration, and was originally known as "Mance v. Holder." Historically, it's something of a first because SAF is not a plaintiff, but its sister organization, the Citizens Committee for the Right to Keep and Bear Arms (CCRKBA), wears that mantle. SAF is providing financial support.
The case challenges the federal law prohibiting cross-state handgun purchases. With the advent of the National Instant Check System (NICS), there should be no reason why any qualified citizen, regardless of state of residence, should not be able to purchase a handgun legally in another state. Essentially, if a person clears a background check in his or her home state, they would clear a
NICS check in a different state because their status would not change simply by crossing a state line.
At the time this case was filed, Gottlieb observed, "It is overreaching, if not downright silly, in today's environment with the federal instant background check system to perpetuate a prohibition on interstate handgun purchases that has outlived its usefulness."
Fredric Russell Mance, Jr., for whom the case is named, is a Texas firearms dealer. Tracey Ambeau Hanson and Andrew Hanson, are residents of Washington, D.C., and wanted to purchase a handgun from Mance.
Rights activists contend it is high time for another Second Amendment ruling from the high court. They argue that the "right to bear arms" cannot possibly mean this right only applies to the confines of one's home or business, else it is no right at all.
As Judge Richard Posner, writing for the majority in Moore v. Madigan, 7th District Court of Appeals, observed, "The right to 'bear' as distinct from the right to 'keep' arms is unlikely to refer to the home. To speak of 'bearing' arms within one's home would at all times have been an awkward usage. A right to bear arms thus implies a right to carry a loaded gun outside the home. And one doesn't have to be a historian to realize that a right to keep and bear arms for personal self-defense in the eighteenth century could not rationally have been limited to the home."
RELATED:
'Constitutionally Defective'—Judge's Ruling in CA Ammo Case Eviscerates Law
---
About Dave Workman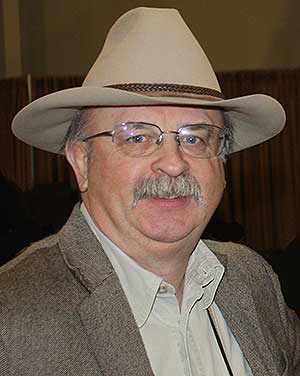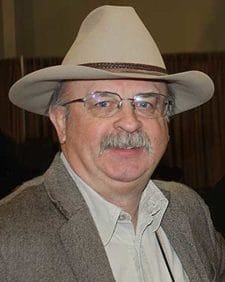 Dave Workman is a senior editor at TheGunMag.com and Liberty Park Press, author of multiple books on the Right to Keep & Bear Arms and formerly an NRA-certified firearms instructor.