U.S.A. –-(AmmoLand.com)- Anti-gun billionaire Michael Bloomberg's Everytown for Gun Safety just got religion…sort of. The Associated Press has reported the gun prohibition lobbying group "has enlisted more than a dozen religious leaders to boost voter turnout this fall in support of candidates who support measures to prevent gun violence."
This political move could be overshadowed by the Supreme Court's continued inaction on at least ten Second Amendment cases now pending. Monday's Court orders did not list any of those cases as either being accepted for review or denied, so the proverbial "can" has been once more kicked down the road. The next High Court conference on cases for the fall term is this Thursday, May 21. Orders from that conference will be released next Tuesday, May 26, according to Scotus.blog.
According to the Associated Press report, "The group's partners include representatives from Christian, Jewish, Muslim, Hindu and Sikh backgrounds, several of them well-known progressive activists." There is also an interesting cast of characters reportedly involved in this move, including "evangelical Shane Claiborne, president of the group Red Letter Christians," the report said, "and Rev. Traci Blackmon, a United Church of Christ executive minister and a central member of the Black Lives Matter movement."
The AP also identified the Rev. Rob Schenck, "a former evangelical anti-abortion activist who has since shifted to support the Roe v. Wade decision and sought to redefine a 'pro-life' agenda as one that supports gun control."
The "Everytown interfaith project" will reportedly focus on "educating rank-and-file faith voters" about candidates' stances on "gun matters." It's not clear what that means, but it likely will not mean open discussions of incidents in which armed church members prevented mass shooting tragedies.
Last December, several armed parishioners drew their sidearms after a gunman opened fire at the West Freeway Church of Christ near Fort Worth, Texas. The killer was stopped within a few seconds by the leader of a church security team. Jack Wilson stopped Keith Thomas Kinnunen with a single shot, on live video. As they have in the wake of other such successful uses of force by armed private citizens, gun prohibition lobbying groups were uniformly silent, same as they were after Jeanne Assam shot killer Matthew John Murray in the foyer of the New Life Church in Colorado Springs, Colo. in 2007. Murray took his own life after being seriously wounded.
Although he killed 26 people and wounded 20 more when he opened fire at First Baptist Church in Sutherland Springs, Texas in November 2017, the rampage of murderer Devin Patrick Kelley was brought to an end when church neighbor Stephen Willeford shot him with an AR-15 rifle. The gunman fled but a short distance away after driving off the highway, he killed himself.
By no small surprise, the AP story noted, "Several members of Everytown's interfaith initiative are known as religious critics of (President Donald) Trump's record."
The disclosure of Everytown's alliance with progressive church leaders underscores the importance of this fall's elections. The Bloomberg-backed lobbying group has already announced it will be spending some $60 million via its Victory Fund to change Congress and state legislatures to gun control majorities. This would bring a halt to President Trump's effort to balance the federal courts with pro-Second Amendment jurists.
If the High Court eventually does take one or more of the pending Second Amendment cases now waiting for action, it could mean the court is preparing to hand down a ruling that further defines the right to keep and bear arms. Five of those cases involved the Second Amendment Foundation. Earlier this month, the Court instructed the City of San Jose, Calif., to respond to a writ of certiorari from the Second Amendment Foundation in the case of Lori Rodriguez, et al. v. City of San Jose, which involves the city's confiscation of legally-owned firearms and the city's refusal to return them. That response is due on or before May 20—this Wednesday—which could be a signal the Court may be taking action on that, and maybe other, Second Amendment cases during this Thursday's conference.
Meanwhile, Second Amendment attorneys and activists wait patiently for the justices to act, while looking over the horizon at the uncertain outcome of the November 2020 elections that will either take back the House, protect the Senate majority and keep Trump in the White House another four years, or flip everything to Democrat control. That would make what happened earlier this year in Virginia something of a trial run for the nation, and gun owners are all-too-aware of how that turned out.
---
About Dave Workman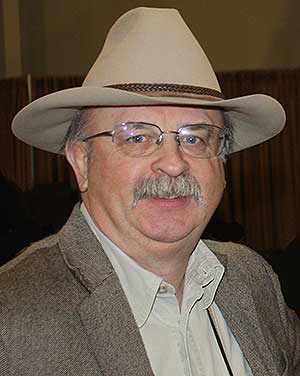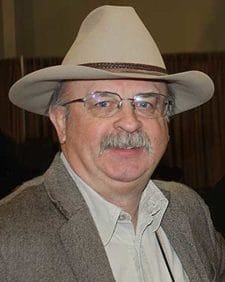 Dave Workman is a senior editor at TheGunMag.com and Liberty Park Press, author of multiple books on the Right to Keep & Bear Arms and formerly an NRA-certified firearms instructor.