Attorney, Ryan Cleckner, gives us an overview of self-defense insurance with recommendations & explains how they are actually essential legal protection plans for concealed carry holders & lawful gun owners. Editor's Note: All screen-grabs with service prices reflect general prices as of the date of publishing and are subject to program changes.
U.S.A. -(AmmoLand.com)- Gun owners who lawfully carry a concealed firearm do so as a means of self-defense or the defense of others. If this is you, hopefully, you've put plenty of thought (and practice) into what you are going to do if you ever need to use your firearm. After all, using your firearm lawfully in a self-defense scenario will truly be a matter of life and death.
However, all too often, concealed carriers focus on the moment of the potential gunfight and don't spend enough time thinking about how to avoid the fight in the first place nor what they are going to do after a defensive gun use.
Some things to consider are improving your situational awareness and avoiding stupid people doing stupid things in stupid places. Also, you should consider your ability to keep yourself and your loved-ones alive if you are wounded in a fight (likely). Lastly, what about days and months after the defensive gun use – are you prepared for that?
Even if you feel that you are completely justified in your defensive gun use, you can still face both criminal and civil penalties. You can be charged with a crime (or crimes), found innocent of all charges, and easily be out a few hundred thousand dollars for your legal expenses proving your innocence. Additionally, you can be sued by individuals (the person you shot and/or their family members). Defending each of these lawsuits will also incur legal expenses and you may even have to pay damages if you lose.
If you're someone who carries a concealed firearm for defense and doesn't have an extra few hundred thousand dollars in cash lying around just in case you need to use your firearm, you might be a good candidate for one of the many concealed carry insurance offerings.
Legal Protection Services vs Real Self-Defense Insurance

To be clear, the services provided by these companies isn't "insurance" in the common sense of the term. This is not an insignificant nuance.
Instead of being run like standard insurance, these types of plans are often "legal protection services." This difference is due to available money coming from a general fund instead of being underwritten by an insurance company. This difference allows "concealed carry insurance" or "self-defense insurance" companies to operate in some states where actual insurance is banned.
Each of the major players in this self-defense insurance game are:
USCCA
Second Call Defense
CCW Safe
US Law Shield
The Armed Citizens Defense Network
Each of these services offers different levels of protection, in different ways, and for different pricing.
Although I can give you some pointers about what to look for, I am unable to pick the right one for you. You, and only you, can decide if self-defense insurance is right for you and, if it is, which company provides the best value for your particular situation.
Should you subscribe to more than one self-defense insurance plan? (Layers of Protection)
I have heard people ask whether they should subscribe to more than one gun owner's legal protection plan in an attempt to get more coverage or, at least, have one plan to cover gaps in another.
I do not think that this is a good idea.
First, you'll be paying double for a lot of overlap. Second, you risk getting into a situation where one company might refuse to pay and insist on the other company paying (imagine having two car insurance companies for the same car). I advise people to strongly consider choosing a company that offers money upfront, allows you to pick your own attorney, and offers a daily allowance during a trial to cover for lost wages.
We're going to explore some of the basics of each plan…
Overview of Gun Owner Legal Protection Plans
---
USCCA : United States Concealed Carry Association
The United States Concealed Carry Association (USCCA) is currently the big dog in this space. With over 300,000 members, having a self-defense insurance provider this size comes with a lot of benefits.
The USCCA offers MANY resources to include online training, publications, and more. They also meet my big three requirements above. The USCCA is a good choice for most people – especially those that like the extra gun owner resources and firearms training. The downside to USCCA is that there is a limit on the amount of money they'll cover for your criminal or civil defense.
Monthly Cost: $22-47 (depending on the plan)
Criminal Defense Maximum Coverage: $250k
Civil Defense Maximum Coverage: $2 million
---
CCW Safe
CCW Safe is another great option that focuses on maximizing legal coverage without extra training and community resources. They have truly amazing legal support and offer unlimited coverage for criminal and civil defense.
If you're looking for the highest coverage amounts and best legal experience (and don't care much for the extra resources), CCW Safe might be best for you.
Monthly Cost: $16-42 (depending on the plan)
Criminal Defense Maximum Coverage: unlimited
Civil Defense Maximum Coverage: unlimited
Preview CCW Safe Plans Here
---
Second Call Defense
Second Call Defense is also a strong contender that meets all of my big three requirements. I know a few people who are members and they are very happy with the service.
They also come in at the lowest price (while offering my basic recommendations) but that comes with the lowest limits on defense coverage.
Monthly Cost: $10-35 (depending on the plan)
Criminal Defense Maximum Coverage: $100k
Civil Defense Maximum Coverage: $1.25 million
Preview Second Call Defense Plans Here
---
NRA Carry Guard Self-Defense Insurance
NRA's Carry Guard no longer exists or sells self-defense insurance. I've included it here only because there was so much marketing for the product that many people still look for it and wonder if it is the right self-defense coverage for them.
My recommended options are the three listed above.
Monthly Cost: n/a
Criminal Defense Maximum Coverage: n/a
Civil Defense Maximum Coverage: n/a
---
Armed Citizens Legal Defense Network
The ACLDN offers a low rate and unlimited coverage which makes them a viable option for many people. If the extra training resources or a daily per diem aren't what you're looking for, then ACLDN might be a good option for you (especially considering their coverage levels and cost).
Monthly Cost: $12
Criminal Defense Maximum Coverage: unlimited
Civil Defense Maximum Coverage: unlimited
Preview Armed Citizens Legal Defense Network Plans Here
---
US Law Shield
US Law Shield has a low cost and unlimited coverage amounts but they are the only service I recommend people to steer clear from because they won't let you pick your own attorney. I think it is important that you have a say in who defends your freedom and, for me, spending unlimited money on an attorney I may not like nor trust is a bad idea.
Monthly Cost: $11
Criminal Defense Maximum Coverage: unlimited
Civil Defense Maximum Coverage: unlimited
Preview US Law Shield Plans Here
---
Clearly, there is no one perfect gun owner insurance or self-defense insurance solution. However, you'll be able to figure out what is best for you after weighing whether self-defense insurance is right for you and then, if it is, choosing the provider that gives you the most value for the features you'd like for the money you want to spend.
Regardless of what you choose, you'll be carrying your firearm smarter because you'll have considered what can happen to you after you use a firearm.
---
About Ryan Cleckner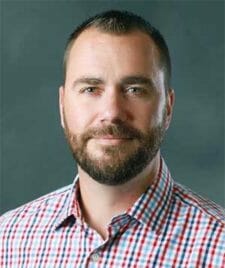 Ryan Cleckner has been involved in many facets of the firearms industry. As an avid shooter and hunter Ryan has a passion for teaching and sharing what he knows to help others get involved, and excel, in these sports. As a firearms attorney, he enjoys breaking somewhat technical concepts into manageable information.
Ryan is a former special operations sniper and sniper instructor, firearms industry executive, attorney, and author of the Long Range Shooting Handbook #ad.
Some of the links on this page are affiliate links, meaning at no additional cost to you, Ammoland will earn a commission if you click through and make a purchase.