Remington Express 870 Shot Gun – Gallery of Guns Product Spotlight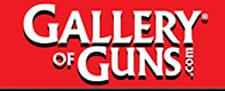 Gallery of Guns – -(AmmoLand.com)- This All-American pump gun brings hunters the best of all worlds. Beneath no-nonsense, ready-for-work exterior of the Model 870 Express lies the same quality, precision, and dependability that you'll find in our legendary Model 870 Wingmaster®, but at a much more affordable price.
Model 870™ Express®
Like all Model 870 shotguns, this workhorse features a receiver milled from a solid billet of steel for maximum strength and reliability. The silky-smooth twin action bars prevent binding and twisting so that you'll always have the chance to get off a second shot. Appropriately dressed for the hunt and not for the wall, each shotgun sports non-reflective black matte metalwork and a no-frills satin finish hardwood stock and fore-end. Both the 12- and 20-gauge models are offered with your choice of a 26- or 28-inch vent-rib barrel with a Modified Rem™ Choke and single bead sight.
The lightweight Model 870 Express Youth 20-gauge makes an excellent, fast-handling field gun for the smaller shooter. The 21-inch vent rib barrel with Modified Rem™ Choke balances perfectly with the 13-inch length of pull stock (1-inch shorter than standard). Both the fore-end and stock are crafted from durable hardwood and feature a low-luster finish and checkering.
BRAND:

Remington

# OF MAGS:
MODEL:

870 Express

SAFETY:

Cross Bolt Safety

TYPE:

Shotgun

SIGHTS:

Front bead

CALIBER:

20 Gauge

BARREL LENGTH:

28″ Vent rib

FINISH:

Matte Black

OVERALL LENGTH:

48 1/2″

ACTION:

Pump Action

WEIGHT:

6.5 lbs

STOCK:

Checkered Hardwood

PACKAGING:
CAPACITY:

4+1

FEATURES:
CHOKES:

Multi-Choke (Mod)

FEATURES:
CHAMBER:

3″

BUTT PLATE:
MUZZLE:
RECEIVER:

Matte Black

RESTRICTIONS: