Benelli Vinci Shot Gun To be Unveiled At Noon Tomorrow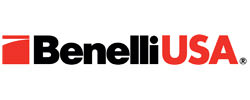 ACCOKEEK, MD — -(ShootingWire.com)- The ground breaking Benelli Vinci will be revealed at 12 Noon (EDST), Tuesday, March 31, 2009. Some lead and some follow, once again, the competition chases Benelli.
Bookmark The Benelli Vinci Security Portal and be one of the first to watch the unveiling of the much-anticipated Vinci.
About:
Whether you're looking for a 12 gauge shotgun, a 20 gauge shotgun, a pump shotgun, or a specialty model, Benelli shotguns are simply perfect. Benelli offers the world's largest selection, with more than 120 different models to choose from.