Benelli Vinci Shotgun
The Clock is Ticking—The Revolution Begins MARCH 31, 2009!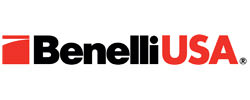 ACCOKEEK, MD –– -(AmmoLand.com)- The launch of the groundbreaking Benelli Vinci is quickly approaching. Bookmark The Benelli Security Portal and watch as time races toward the much-anticipated Vinci unveiling at 12 Noon (EDST) on March 31, 2009. Details of this revolutionary shotgun remain cased, but we can assure you it's worth the wait. The Vinci follows in the Benelli tradition of leading the field in firearms technology with extraordinary advances in gun design and function.
These milestones include:
• Inertia Driven® Operating System (1967) — World's most reliable semi-automatic operating system.
• Rotating Bolt Head (1983) — A stronger more secure steel-to-steel lock-up system for shotguns.
• Super Black Eagle (1984) — The original 3 1/2-inch Magnum semi-auto shotgun.
• Nova Pump (1998) — The first integral, steel reinforced, injection molded polymer receiver and stock.
• USMC M4 (2000) — A.R.G.O.® The choice of the U.S. Marine Corps for a semi-automatic shotgun.
• ComforTech® (2004) — An integral system that reduces recoil and muzzle climb with no added weight.
• Crio System® (2004) — Cryogenic treatment of barrel and chokes for uniform patterns and cleaner shooting.
• Ultra Light® (2006) — World's lightest 12-gauge (6 lbs.) and 20-gauge (5.2 lbs) semi-automatic shotguns.
"I recently watched the Vinci's outstanding performance in the fields of Cordoba, the greatest shooting and endurance test any shotgun will ever face," said Stephen McKelvain, Benelli's VP of Marketing & Communications. "Benelli has done it again, the Vinci is the most exciting and anticipated new product in the industry today."
You don't want to miss this epic launch, so be sure to follow the countdown at www.benelliusa.com/vinci/ and be there on March 31st!"
About:
Whether you're looking for a 12 gauge shotgun, a 20 gauge shotgun, a pump shotgun, or a specialty model, Benelli shotguns are simply perfect. Benelli offers the world's largest selection, with more than 120 different models to choose from.