GLOCK, Inc. Announces Growth in Fiscal Year 2009 and Release of Rough Textured Frame 9×19 Pistol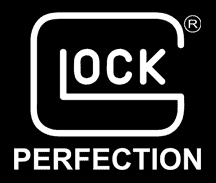 Smyrna, GA, – (Ammoland)April 16, 2009:
With the 2009 fiscal year in the books, handgun manufacturer GLOCK, Inc. announced today that the company experienced a 36% increase in pistol sales over 2008 sales. Coming off of five consecutive years of sustained growth, the company that focuses exclusively on semi-automatic handguns for Commercial, Law Enforcement and Federal/Military sales is preparing for another strong year in FY 2010.
"To meet the increased demand, GLOCK, Inc. expertly positioned its manufacturing and assembly operations to meet the increased demand for 2009 with a vision for 2010 and beyond," said GLOCK, Inc. Vice President Gary Fletcher. "With strategic feedback from our dealers and distributors, we began planning in 2008 for the rise in sales we are experiencing today."
Instrumental to the success of GLOCK, Inc. has long been its ability to provide a reliable product to meet the shooting demands of a wide array of customers. Key to this has been GLOCKs ability to meet the design needs of customers looking for cutting edge solutions to unique environments where they work. The most recent solution has been the Rough Textured Frame (RTF2) with a new slide serration pattern offered in the .40 caliber GLOCK Model 22 (G22), which was released to the firearms industry at the 2009 SHOT Show in January.
The G22 RTF2 has been received with excellent reviews and is one of  the top 10 sellers for FY 2010. In addition to the G22 RTF2, GLOCK, Inc. is proud to announce that on May 1, 2009, they will offer the 9×19 G17 RTF2 pistol, as they continue their pursuit to expand their RTF2 series. The G17 RTF2 is the second pistol that GLOCK, Inc. has
released with the new rough textured frame and slide serration pattern. The newly designed frame incorporates more than 4,000 raised pyramids on the front, rear and sides of the polymer receiver and has a newly designed crescent shaped serration pattern located at the rear of the slide.
Recently, the Escambia County Sheriff's Office was the first local agency in the United States to convert to the G22 RTF2, while at the same time the Louisiana State Police and Louisiana Department of Public Safety purchased 1300 G22 RTF2 and G17 RTF2 pistols, which has made them the first state agency to convert to both RTF2 series of GLOCK pistols.
"With new product introductions and our stellar reputation for reliability and durability backed by rock solid customer support, GLOCK, Inc. has continued to increase GLOCK sales at an unprecedented rate," said GLOCK, Inc. Vice President Josh Dorsey. "Also, with the current economic condition, we are experiencing a sales increase for pistols intended for personal defense."
Whatever the situation, GLOCK stands ready with a solution suitable to withstand most any demand the environment can dish out. Financially stable and fiscally sound, GLOCK, Inc. continues its pursuit of offering reliable and effective products to over 11,000 plus local, state and Federal Law Enforcement agencies as well as the growing Commercial market that is willingly adopting a lifestyle that includes the incorporation of the safe, effective and useful ownership of a GLOCK handgun for sporting and personal defense needs.
GLOCK, Inc. was incorporated in 1985 and employ over 130 at their United States headquarters
in Smyrna, Georgia.
About GLOCK, Inc:
Utilizing advanced technological methods, GLOCK has a leading position in the world market as a pistol and accessories designer and manufacturer. With their commitment to uncompromised quality, GLOCK uses high-tech engineering to provide the international benchmark for safety, reliability and ease of maintenance. GLOCK's remarkable knowledge and experience from their applications and processing of steel and polymer are being used to design revolutionary products. These products meet and exceed the ongoing demands of Law Enforcement, Military
and Civilian customers for firearms that demonstrate the very best in reliability, durability and safety of use. Their high-tech engineering and construction create a handgun that can stand up to punishment that even the most unforgiving conditions can generate.