NRA Honors Four Women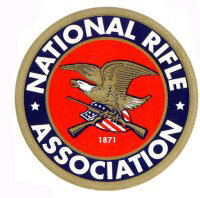 FAIRFAX, VA – -(AmmoLand.com)- The National Rifle Association has selected one woman to receive the 2009 Sybil Ludington Women's Freedom Award and three women to receive the 2009 Marion P. Hammer Woman of Distinction Award for their outstanding contributions to the Second Amendment and the shooting sports in support of the goals of the NRA.
The Sybil Ludington Women's Freedom Award recognizes exceptional accomplishments of modern heroines through their legislative activism as well as advocacy, volunteerism, and education of others to the goals of the Second Amendment and the NRA on a national level. Its name comes from a heroine of the American Revolution. The Marion P. Hammer Woman of Distinction Award is named for the first female president of the NRA and recognizes the achievements of women who have worked at the local, state, or regional levels to promote the shooting sports and defend the Second Amendment.
Linda Walker of Alexandria, Ohio received the Sybil Ludington Women's Freedom Award for her outstanding history of achievements.
Additionally, the prestigious Marion P. Hammer Woman of Distinction Award was presented to: Susan Bierly of Stewartville, Minnesota; Marlene Duncan of Lake Havasu City, Arizona; and Donna Vandermolen of Conroe, Texas.
A positive presence in the Ohio Statehouse, Linda Walker contributes greatly to legislative work and was instrumental in the passage of SB 184, Ohio's Castle Doctrine, referred to as "one of the most sweeping firearm reform bills in the United States." Linda, a NRA Certified Instructor, regularly holds classes hosted at her own private firing range; one of which meets the Ohio requirement for education to apply for a concealed handgun license. A strong advocate in gun legislation and a teacher of the next generation of safe gun owners, Linda also serves as NRA's Election Volunteer Coordinator for the 12th Congressional District for the State of Ohio.
Susan Bierly has worked on and helped promote many NRA programs including Friends of NRA, Eddie Eagle GunSafe® Program, Women In The Outdoors, Refuse To Be A Victim®, and Women On Target® Instructional Shooting Clinics. A Refuse To Be A Victim® Regional Counselor and an NRA Certified Training Counselor in multiple disciplines, Bierly's supportive mentoring attitude and extensive networking have established her as an instructor of preference. Since 2006, Bierly has trained more than 1,000 students at NRA programs and other events.
Marlene Duncan has volunteered countless hours to the promotion of the shooting sports and is an accomplished shooter herself. Marlene has volunteered for fifteen years with Friends of NRA and has helped direct many Women On Target® Instructional Shooting Clinics in addition to instructing JROTC and NROTC units in her area. Together with her husband, who is also an NRA Training Counselor, Marlene has trained over 3,000 NRA Certified Firearms Instructors since the 1980s.
Donna Vandermolen became the first woman Five-Gun Expert with the International Defensive Pistol Association, who she is also a Safety Officer for. Being a NRA Certified Pistol Instructor, Personal Protection In the Home Instructor, and a Range Safety Officer, Donna teaches many practical skills to all who are willing to learn. She has a strong interest in introducing women to the use of firearms and helping them learn proper safety habits and firearm-handling skills while overcoming preconceived notions that the shooting realm is for just men.
To honor women's contributions in support of the Second Amendment at the national level, the Sybil Ludington Women's Freedom Award has been awarded since 1995. The Marion P. Hammer Woman of Distinction Award has been presented since 2004. Nominations for both awards are due on November 1 each year.
For more information on both awards, or to find out how to nominate a deserving woman, visit www.nrahq.org/women/awards.asp or call (800) 861-1166.
About:
Established in 1871, the National Rifle Association is America's oldest civil rights and sportsmen's group. Four million members strong, NRA continues its mission to uphold Second Amendment rights and to advocate enforcement of existing laws against violent offenders to reduce crime. The Association remains the nation's leader in firearm education and training for law-abiding gun owners, law enforcement and the military.