Todd Kennedy Takes USPSA Area 6 Limited-10 Shooting Title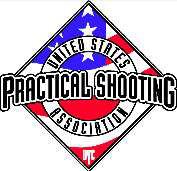 SEDRO-WOOLLEY, WASHINGTON – -(AmmoLand.com)- Todd Kennedy of Brunswick, Georgia, won the Limited-10 Division at the 2009 U.S. Practical Shooting Association (USPSA) Area 6 Regional Championships. Kennedy took first with a margin just over 52 points by winning five of the 12 stages and posting a final score of 1148.8638.
"Todd shot a solid match leading a strong Limited-10 field for all but a few stages. We're looking forward to Todd's return next year as our defending champion," said Charles Bond, USPSA's Area 6 Director.
James Smith of Rock Hill, S.C., also won five stages but finished second with a final score of 1096.1416. Placing third with a score of 1090.1043 was Yousef Sansour from Greensboro, N.C. Rounding out the top five were Randi Roger of Durango, Colo., in fourth and Paul Hendrix of Jamestown, N.C., in fifth shooting scores of 1069.5863 and 1046.0203 respectively.
The match, which was held at the South River Gun Club in Covington, Georgia, drew over 330 shooters competing for titles in the Open, Limited, Limited-10, Production, Revolver and Single Stack divisions.
The USPSA Area 6 region includes Alabama, Florida, Georgia, Mississippi, North Carolina, South Carolina and Tennessee but shooters from shooters from California, Colorado, Connecticut, Indiana, Kentucky, Louisiana, Maryland, Michigan, Minnesota, Missouri, New Jersey, New Mexico, New York, Ohio, Pennsylvania, Texas, Utah, Virginia, Washington and West Virginia as well as Canada and Jamaica competed.
About USPSA:
The United States Practical Shooting Association is a non-profit membership association and the governing body for the sport of Practical Shooting in America. USPSA has over 17,000 members and more than 350 affiliated clubs which host weekly matches throughout the country providing recreational shooters with the opportunity to test and refine their shooting skills in a safe, competitive environment. USPSA is also the US Region of the International Practical Shooting Confederation (IPSC), which is comprised of approximately 67 nations. For more information, visit www.uspsa.org.