NRA Names Scoutten 2008 Independent Recruiter Of The Year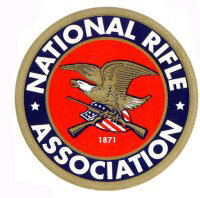 Fairfax, Virginia – -(ShootingWire.com)- The National Rifle Association (NRA) has presented Shooting USA host, producer and NRA recruiter Jim Scoutten with the 2008 Independent Recruiter of the Year award.
A NRA recruiter since 2002, Jim Scoutten uses his weekly television show to promote NRA programs, and encourage NRA membership. Shooting USA airs every Wednesday, 52 weeks of the year, and features a 15 second promo spot where Jim personally invites viewers to join NRA. With only 15 seconds airing every Wednesday at prime time, Jim recruited a total of 3,582 members in 2008.
Jim is a Benefactor Member of the NRA, and he has a deep understanding of the benefits of NRA membership. In addition, he regularly features stories on NRA Sanctioned Competitions, Women On Target and numerous other NRA programs and events throughout the year in his programming. Jim is a great example of a recruiter going above and beyond to promote the NRA and understands that without the NRA protecting the Second Amendment he "Wouldn't have much of a show."
2008 was Jim's best year ever, taking his career recruiting numbers to well over 5,000 members. Jim has earned the title of Independent Recruiter of the Year for 2008, and he has our sincere thanks for his efforts to preserve the Second Amendment by strengthening the NRA.
About:
Established in 1871, the National Rifle Association is America's oldest civil rights and sportsmen's group. Four million members strong, NRA continues its mission to uphold Second Amendment rights and to advocate enforcement of existing laws against violent offenders to reduce crime. The Association remains the nation's leader in firearm education and training for law-abiding gun owners, law enforcement and the military.