Otis Technology, Inc. Raises $7,463 For Heart Disease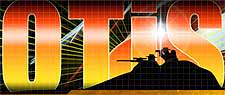 LYONS FALLS NY – -(AmmoLand.com)-Otis Technology, Inc. participated in America's Greatest Heart Run and Walk on Saturday, March 7th in Utica, NY. Otis' "Team Rick" raised over $7,463. Of the 274 High 5 Club members, 8 were Otis walkers, meaning they raised individually over $500!
Among the many employees and walkers of Otis' "Team Rick" were President and CEO, Doreen Garrett along with the VP Sales & Marketing, Denise Miller and VP Engineering, Nick Williams. Larry Williams, VP Manufacturing is also very active in fundraising for "Team Rick".
This year, America's Greatest Heart Run & Walk has raised over $1,164,260 and the number is still rising!
The American Heart Association was founded in 1924. It is the nation's oldest and largest voluntary health organization "dedicated to building healthier lives, free of heart disease and stroke. To help prevent, treat and defeat these diseases — America's No. 1 and No. 3 killers — AHA funds cutting-edge research, conducts lifesaving public and professional educational programs, and advocates protecting public health." These diseases, the Nation's No.1 and No.3 killers, claim more than 910,000 American lives each year. The association invested more than $543 million in fiscal year 2005-06 for research, professional and public education, and advocacy so people across America can live stronger, longer lives.
"Research funded by the American Heart Association has led to such major advances as: CPR, bypass surgery, artificial heart valves, pacemakers, clot-busting drugs, and high blood pressure medication…Millions of volunteers and supporters all across America help to fight heart disease and stroke and make it possible for all people to live longer, better lives."
The Lewis County General Hospital "Heartthrobs" also participated in the Heart Walk. Transportation for both teams was donated through the kindness of Lowville Academy and Jim Lehman. Otis Technology walks in remembrance of Rick Lallier. This was the second year that the Otis' "Team Rick" has walked in the Heart Walk.
"America's Greatest Heart Run & Walk Weekend 2009 was presented nationally by Subway, Healthy Choice and AstraZeneca. The Signature Start! Sponsor was AmeriCU Credit Union along with Start! Asset Sponsors: Get Healthy Nutrition Sponsor – MetLife & MetLife Foundation; Get Healthy Fitness Sponsor – Carbone Auto Group; Survivor Area Sponsor – New York Central Mutual Insurance and Faces of Heart Sponsor – Scalzo, Zogby & Wittig, Inc. Insurance. The WIBX Heart Radiothon was presented by Utica First Insurance Company and the WKTV Heart Telethon was presented by Bassett Healthcare.
To learn more or join us in helping all Americans, call 1-800-AHA-USA1 or visit americanheart.org"
About:
Otis Technology Online Catalog. The World's Finest Gun Care Systems and firearms maintenance supplies. A complete line of gun cleaning supplies for any type of firearm. Gun cleaning supplies, Rifle cleaning kits, pistol cleaning kits, shotgun cleaning kits, gun cleaning brushes, gun cleaning patches, gun cleaning solvent an so much more.  Visit www.otisgun.com