NRA Club University Heading to Albany, NY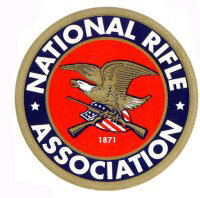 FAIRFAX, VA – -(AmmoLand.com)- NRA Clubs & Associations has opened registration for their July 18th, Club University workshop at the Desmond Hotel in Albany, New York. A unique one-day forum for any shooting club or State Association, NRA Club University covers subjects such as marketing, grant application, and business planning. Sign up online at www.nrahq.org/clubs/club_university/registration.asp.
"Running a range or a gun club is like running any other business," said NRA National Clubs & Associations Manager, Elizabeth Bush. "You have to gather information, make improvements, and communicate with the public. Instead of spending a few weeks trying to find the answers on your own, spend a few hours with us and get all the answers you need."
In addition to the NRA Club University staff, members of the New York State Rifle & Pistol Association as well as various club operation experts will participate in the seminar. "We try to provide as diverse a selection of expertise as possible," explained Bush. Topics on the agenda include women's programs, increasing membership, club insurance, the NRA Institute of Legislative Action, youth programs, and much more.
A new feature for the Albany workshop is award-winning marketing and customer service expert Ron Rosenberg. An author and GKIC "International Marketer of the Year," Mr. Rosenberg will lead attendees in an interactive workshop demonstrating the effectiveness of his strategies for growth.
About:
NRA Club University is open to anyone with an interest in the shooting sports. That interest, along with a $30 registration fee, earns each participant access to the Rosenberg presentation, educational materials, meals, and door prizes. For additional information, contact NRA Clubs & Associations at (800) NRA-CLUB (672-2582) or e-mail us at [email protected]