Federal Concealed Carry Reciprocity Bill Is Moving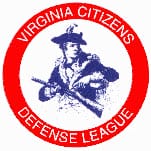 Virginia – -(AmmoLand.com)- Gun Owners of America is reporting that federal Senate bill S. 845, which would establish concealed carry reciprocity between the states, could get a vote as early as MONDAY!
The vote could be on the wording being attached as an amendment to a Department of Defense authorization bill, H.R. 2647.
It is based on the "full faith and credit" in the Constitution and would allow you to carry in any state that allows citizens to carry concealed as long as your home state would let you carry concealed!
Here is the operative language that would effect readers in Virginia:
`(1) A person who is not prohibited by Federal law from possessing, transporting, shipping, or receiving a firearm, and is carrying a valid license or permit which is issued pursuant to the law of any State and which permits the person to carry a concealed firearm, may carry a concealed firearm in accordance with the terms of the license or permit in any State that allows its residents to carry concealed firearms, subject to the laws of the State in which the firearm is carried concerning specific types of locations in which firearms may not be carried.
—
Paragraph #2 is similar, but takes care of Vermont and Alaska, where permits aren't required to carry concealed.
It does not cover Illinois or Wisconsin, as neither have any legal way for citizens to carry concealed handguns.
To send an email to Senators Warner and Webb using GOA's web site, click here:
http://capwiz.com/gunowners/issues/alert/?alertid=13750856
Let's get cracking! Imagine being able to carry in NY, NJ, MA, MD(!), HI, DC (DC does have a "concealed carry" law on the books, but it's not used much at all), CA, etc.!
Be still my beating heart.
About:
The Virginia Citizens Defense League (VCDL) was founded in October 1994 as the Northern Virginia Citizens Defense League (NVCDL). The group experienced enormous growth in membership statewide and was incorporated as VCDL in May of 1998. VCDL is a non-partisan, grassroots organization dedicated to defending the human rights of all Virginians and, most importantly, the proposition that the Right to Keep and Bear Arms is a fundamental Human Right.