Gun Bill SB 2099 Internet Gun Control Rumor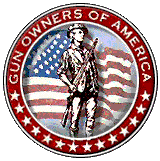 Springfield, VA – -(AmmoLand.com)-Recently, there have been a lot of emails and phone calls about SB 2099 — a "new" bill that purportedly requires Americans to claim guns on their 1040 federal tax forms, provide fingerprints, and pay a $50 tax on each individual handgun they own.
The Hoax Reads:

Senate Bill SB-2099 will require us to put on our 2009 1040 federal tax form all guns that you have or own. It may require
fingerprints and a tax of $50 per gun.

This bill was introduced on Feb. 24. This bill will become public knowledge 30 days after it is voted into law. This is an amendment to the Internal Revenue Act of 1986. This means that the Finance Committee can pass this without the Senate voting on it at all.

The full text of the proposed amendment is on the U.S. Senate homepage, http://www.senate.gov/

You can find the bill by doing a search by the bill number, SB-2099.
This is simply not true. There is no S. 2099 in the Congress right now. This is simply a case of taking a little bit of truth from an old bill that was shot down, and creating a hoax. For more information, please visit the Snopes website, which is an excellent resource for debunking internet rumors.
The specific URL regarding SB 2099 is:
http://www.snopes.com/politics/guns/taxreturns.asp
Gun Owners of America
8001 Forbes Place, Suite 102,
Springfield, VA 22151
Phone: 703-321-8585
FAX: 703-321-8408
www.gunowners.org