Skeet Finals from 2009 Shotgun National Championships
The entire event video will be available on shooting.teamusa.org Starting Friday, July 24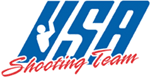 COLORADO SPRINGS, CO – -(AmmoLand.com)- The Men's and Women's Open and Junior Skeet finals from the 2009 USA Shooting Shotgun National Championships will be available to watch online starting Friday, July 24 on the USA Shooting section of the U.S. Olympic Committee's website, teamusa.org.
The skeet finals, which were held at Ft. Carson's International Shooting Park in Colorado Springs, Colo. on July 14, will air in their entirety on shooting.teamusa.org .
The video will be a permanent link in the "video" section of shooting.teamusa.org and will be available to view anytime starting on the 24th.
About USA Shooting
USA Shooting, a 501c3 non-profit corporation, was chartered by the United States Olympic Committee as the National Governing Body for the sport of shooting in April 1995. The organization implements and manages development programs and sanctions events at the local, state, regional, and national levels.
Headquartered in Colorado Springs, Colorado, at the U.S. Olympic Training Center, USA Shooting has a full-time staff dedicated to furthering the sport and supporting athletes and members of the organization. The organization has a USA Shooting News magazine publication, as well as public and member specific web sites.
Partially funded by the U.S. Olympic Committee, USA Shooting relies on donations from supporters of the Olympic Movement, membership dues, event fees and the corporate partners who take a strong interest in the development of the U.S. Shooting Team. Click here to learn more about how you can support the U.S. Shooting Team organizations that are investing in Team USA's golden future. and the