When Is A Pistol Not A Pistol?
by Daniel Bambery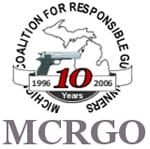 Michigan – -(AmmoLand.com)- Michigan and the federal government both exclude antique and black powder firearms, including pistols, from licensing requirements. But how they do it leads to interesting differences.
Michigan excludes antique and black powder firearms from the requirements of the registration and licensing statute (MCL 28.422). However it includes antique and black powder firearms in the definition of "firearms". (MCL 8.3t). So an antique or black powder pistol is still a firearm for the purposes of the felon in possession law (MCL 750.224f) or CCW (750.227), or possessing a firearm in "gun free zones (750.234d) or possession of a firearm by a person subject to a Personal Protection Order. (MCL 600.2950)
Federal law took a different method of exempting antique and black powder pistols from registration. The United States Code simply excludes antique firearms from the definition of "firearm". (18 USC 921). So an antique or black powder firearm is NOT a firearm for purposes of the federal disqualification of convicted felons' possession of firearms; or, the Lautenberg amendment that forbids anyone with a misdemeanor conviction involving domestic violence from owning a firearm.
The federal prohibitions on firearm possession are for a lifetime, but the Michigan prohibitions have a limited duration. Since antique and black powder firearms are not "firearms" under federal law, three to five years after a Michigan resident completes their felony sentence including probation or parole, they can own and use an antique or black powder firearm. They can hunt with it, keep it in their home for personal protection, target shoot, etc.
A pistol is not a pistol when it is an antique or black powder pistol and you are in federal court. — fascinating? yes. confusing? very.
About:
The Michigan Coalition for Responsible Gun Owners is a non-profit, non-partisan organization. Formed from just eight people in 1996, we now have thousands of members and numerous affiliated clubs across the state. We're growing larger and more effective every day.
Our mission statement is: "Promoting safe use and ownership of firearms through education, litigation, and legislation"