Where is the Party?
Jim and Margie
2nd Amendment Patriots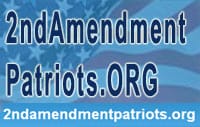 Indiana – -(AmmoLand.com)- Indiana Sen. Lugar showed his arrogant disregard for the citizens of Indiana yesterday by voting against the Thune/Vitter amendment #1618 concerning reciprocity for carrying handguns across state lines.
Over the years I've taken some heat on my stance that the Republican Party is more apt to support our causes and issues. Supercilious Republicans like Lugar make my position nearly indefensible.
We expect disloyalty to the people and Constitution from Democrats, it's their nature. But even Bayh voted right on this one. Just like with the Indiana BMV leadership's decision to ignore personal privacy and adopt more intrusive policies on the obedient and law abiding citizens, it is Republicans committing these violations of trust.
Even the liberal Evansville newspaper stands with us on the BMV thing. Over the past several years many folks have left the Republican Party, people who were once steadfast Republicans.
Their support for Independent candidates is quite understandable. Margie and I vote selectively for good Independent candidates, too. However, I still believe that our best shot of pulling this country out of the mud hole it's in, if that's possible anymore, is to purge the Republican party of people like Lugar, McCain (though he voted good on 1618) and right on down to the state and local levels.
The Democrat Party is a car wreck beyond repair and the Republicans are too far behind them. The various other political parties have produced some good candidates but there is a concern I have. We've never had a large enough element of these parties elected to office to get a measure of how well they would do collectively. If ever their numbers would reach that of the Democrats and Republicans I'm not too sure they wouldn't turn on us, too.
I'd like to see efforts made to retool the Republican Party. Remember that all of these groups consist of human beings, though some may be mutants it seems. I'd like to see some serious work from folks who have a strong belief in God and Constitution and Country and family and themselves to start slicing and dicing in the Republican Party.
I've been invited to speak at a Republican workshop on August 1st and I hope the offer still stands after this letter. But my message will be one of getting things done right. We need to look for solid people who have the grit to stand on both feet and say the right thing because they believe it and then follow through.
I hope that we can get some primaries started out there to strip out the Lugars and McCains in the Party at all levels. If we can get the right people elected, theoretically, that should lead to getting the right people appointed to positions of authority as well.
We have the right to make our own call in these matters. I'm just looking at it from a practical standpoint.
About:
The Second Amendment Patriots are a local group of citizens dedicated to preserving the rights, freedoms, and civil liberties of every American by educating the American public of the founding and history of this country and its founding fathers by explaining the role, functions and purpose of the U.S. Government; and by teaching the need and importance of an armed American public, in order to allow for a more prosperous and respectful country consisting of American citizens with a pledge of allegiance to their country and who will at the same time, voice their demand to take back the present overwhelming power of the U.S. Government and deliver it into the hands of the people to which it belongs.
It is Free to join 2ndamendmentpatriots.org