Junior Trap Men Take Home Team Silver at Shotgun World Championships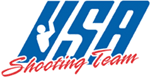 COLORADO SPRINGS, Colo. –-(AmmoLand.com)- The Men's Junior Trap team of Collin Wietfeldt (Hemlock, Mich.), Jacob Turner, (Richland, Wash.) and Seth Politi (Lexington, Mass.) claimed the silver medal in the team competition at the 2009 ISSF Shotgun World Championships in Maribor, Slovenia today with a total score of 347 targets.
Italy won the team gold with 354 targets and the team bronze went to Portugal with 346 targets. Individually, Wietfeldt finished the highest for the U.S. in 7th place, while Turner took eighth place, each with 119 targets. Politi finished 49th with 109 targets.
Italy's Valerio Grazini won the Men's Junior Trap competition, securing the first gold medal of the 2009 Shotgun World Championships. Paco Machado of Spain took home the silver with 121 hits and the bronze medal went to Germany's Daniel Wiesemann with a total score of 120 hits after winning 1 to 0 a shoot-off against Portugal's Pedro Jorge Nun Parreira.
In the Men's Open Trap event, 2008 Olympian Dominic Grazioli (San Antonio, Texas) scored the highest finish for the U.S., taking 21st place with 120 targets. Three-time Olympian and 1996 bronze medalist Lance Bade (Colorado Springs, Colo.) finished 54th with 116 targets and Matthew Wallace (Stanton, Tenn.) finished 87th with 111 hits.
Marian Kovacocy of Slovakia climbed up from fifth place to win the Men's Trap gold medal with a total of 146 hits. Italy's Massimo Fabbrizi won a shoot-off against Turkish shooter Oguzhan Tuzun at the conclusion of the final to secure the silver with a total score of 145 hits +1, while Tuzun settled for the bronze.
Approximately 600 shooters from 70 countries are competing at the 2009 ISSF Shotgun World Championships in Maribor, Slovenia with competition running through August 16. Thirty U.S. athletes, including 15 juniors, are in Maribor vying for a spot on the podium at the biggest shotgun event of the year.
The next set of medals will be awarded at the Women's Skeet and Women's Trap Finals on August 11 and the Double Trap Final will take place August 13. The Men's Skeet final will close out the event on August 16.
For a complete competition schedule as well as updated, results, news, photos and video highlights of the 2009 Shotgun World Championships, please visit www.issf-sports.org.
About:
Winchester Ammunition is a Proud Sponsor of the USA Shooting Shotgun Team:
Winchester® Ammunition has been the exclusive ammunition sponsor and supplier of the USA Shooting Shotgun Team since 1999. Members of the 2008 shotgun team brought home four medals from Beijing using Winchester AA International Target loads. Winchester is an industry leader in advancing and supporting conservation, hunter education and our country's proud shooting sports heritage. For more information about Winchester and its complete line of products, visit www.winchester.com.