NC Concealed Carry Gun Permit Now Good in Nebraska
Reciprocity Agreement Signed With Nebraska.
http://www.ago.state.ne.us/media/Recognition_of_State_Concealed_Handgun_Permits.pdf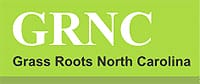 North Carolina – -(AmmoLand.com)- On August 31, 2009 Attorney General Jon Bruning of Nebraska issued a memorandum to Colonel Bryan Tuma of the Nebraska State Patrol, informing him that they had completed their review of the fifty states and the District of Columbia and included a list of the states with which Nebraska had reached concealed handgun reciprocity agreements with. North Carolina is now among that number.
The benefits of the concealed handgun reciprocity law engineered by GRNC which passed into law in 2003 continue to accrue even now. The work done by fine members of the General Assembly such as Rep. MARK HILTON who was the primary sponsor and those of you who didn't let their representatives of your support goes rewarded.
About:
Grass Roots North Carolina/Forum for Firearms Education is a non-profit, all volunteer organization devoted to educating the public about trends which abridge the freedoms guaranteed by the Bill of Rights, and engaging in grass roots activism to preserve those freedoms. Formed in 1994 to conduct a highly successful rally for the Second Amendment, GRNC has gone on to conduct projects like "Remember in November: A Gun Owner's Guide to Voting," bringing concealed carry to North Carolina.