NRA Announces 2009 Outstanding Achievement Youth Award Winners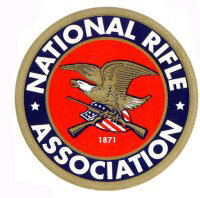 FAIRFAX, VA – -(AmmoLand.com)- Three of the National Rifle Association's top Junior Members have been selected to receive the 2009 Outstanding Achievement Youth Award, recognizing their accomplishments in the community, the classroom, and the shooting sports.
A total of $10,000 in scholarship money is awarded to the winners thanks to the generosity of Brownell's, one of the world's leading suppliers of firearms accessories and gunsmithing tools.
Eighteen-year-old Collin Wietfeltd of Hemlock, Michigan, won first place and a $5,000 scholarship. Weitfeltd's impressive shotgun skills earned him spots on the 2009 U.S. World Championship Shotgun Team, the U.S. National Development Team, and on the 2009 ATA All-American Junior Trapshooting Team.
Wietfeltd recently returned from the Shotgun World Championships, held August 7-16 in Maribor, Slovenia, where he earned a silver medal as a member of the Men's Junior Trap Team and finished in 7th place as an individual. Earlier this month, Wietfeltd took first place in the Trap Championships at the 2009 Shotgun Junior Olympics in Colorado Springs, Colorado.
In addition to his shooting skills, Wietfeltd is also very active in his school and community. At Hemlock High School, Wietfeltd is a member of the Health Occupation Students of America (HOSA), the CPR Team, and is a regular name on the Honor Roll. Wietfeltd's community involvement includes being an active member, volunteer, and coach with the Saginaw Field and Stream Club, serving as a coach for the Scholastic Clay Target Program, and as a frequent blood donor, being presented with the Donor For Life Award in 2008. In addition, Wietfeltd has participated in the Michigan State Youth Hunter Education Challenge and NRA Advanced Shotgun Camps.
Wietfeltd will attend Lindenwood University this fall on a partial academic/trapshooting scholarship. He will compete as a member of the Trapshooting Team and will major in Chemistry while completing a pre-dental study.
"Reviewing the applications for the 2009 Outstanding Youth Achievement Award made me very proud of all of the candidates, and speaks to the tremendous effect that the shootings sports and NRA programs has on young people. The shooting sports community gives so freely of their time, money, and most importantly their mentorship; not just to these three winners, but to all youth involved in their programs," said Larry Quandahl, Manager of NRA's Youth Programs Department.
Second place and a $3,000 scholarship were awarded to eighteen-year-old Tanner Brooks of Walkerton, Indiana. Brooks is a member of the Indiana State Rifle & Pistol Association and had place first in several competitions, including the Indiana State Scholastic Clay Target Program (SCTP) Championships and the National SCTP Skeet Championships. In 2008, Brooks was selected to attend the NRA's Youth Education Summit (YES) in Washington, D.C., and also traveled to the NRA Annual Meeting in Louisville, Kentucky. In his community, Brooks helped teach children about firearms safety by presenting the Eddie Eagle GunSafe(r) Program to numerous elementary schools.
Samuel Fowler, a seventeen-year old from Orchard Park, New York, took third place and earned a $2,000 scholarship. Fowler is an NRA Life Member, as well as a member of the New York State Rifle & Pistol Association. As a Smallbore Rifle shooter, Fowler has competed in the National Matches at Camp Perry for the past three years and numerous other local, state, and national competitions. In addition to his achievements as a competitive shooter, Fowler is also an exemplary student and has volunteered at a local Friends of NRA dinner.
All NRA Junior Members (or NRA Regular or Life Members under the age of eighteen) who are also current members of a NRA-affiliated club or state association, and have completed one NRA Basic Firearm Training Course are eligible for the award. Applicants must have additionally earned at least one rating through the Winchester/NRA Marksmanship Qualification Program, submit three letters of recommendation, provide a copy of their school transcript, and write a 1,000 word essay entitled, "What the Shooting Sports have Taught Me."
In addition to these core requirements, applicants must also participate in at least five NRA-sponsored programs. These elective requirements may include, but are not limited to, presenting the Eddie Eagle GunSafe(r) Program, attending the Youth Education Summit, competing in the Youth Hunter Education Challenge, participating in the National Matches at Camp Perry, or attending an NRA Shooting Sports Camp.
Applications for next year's Outstanding Achievement Youth Award are due to NRA Headquarters no later than May 1, 2010. For more information on the Outstanding Achievement Youth Award, please contact NRA's Youth Programs Department by calling (703) 267-1505 or by visiting http://www.nrahq.org/youth/achievement.asp.
About:
Brownells is the world's largest supplier of firearm parts, gunsmithing tools, equipment and accessories. Stocking more than 30,000 items, the company supplies armorers, gunsmiths, and shooters worldwide. All of their products are backed by a 100% satisfaction, unconditional, lifetime guarantee. For more information, or to place an order, call 800-741-0015 or visit Brownells.com .
About:
Established in 1871, the National Rifle Association is America's oldest civil rights and sportsmen's group. Four million members strong, NRA continues its mission to uphold Second Amendment rights and to advocate enforcement of existing laws against violent offenders to reduce crime. The Association remains the nation's leader in firearm education and training for law-abiding gun owners, law enforcement and the military.