NRA's National Police Shooting Championship returns to Albuquerque, New Mexico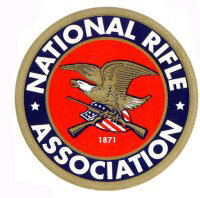 Fairfax, Va. –-(AmmoLand.com)- The National Rifle Association will hold the 47th National Police Shooting Championships (NPSC) at the Shooting Range Park in Albuquerque, NM September 20-24, 2009.
Over 400 officers from federal, state, municipal and private agencies, as well as four foreign countries, are expected to compete in this year's tournament.
"The National Police Shooting Championship is a gathering of the finest law enforcement shooters from around the world," said NRA President Ron Schmeits. "There is no better place for these everyday heroes to test their skills than right here in New Mexico."
NPSC utilizes real law enforcement shooting skills. Competitors start with guns holstered and fire timed matches with both revolvers and semi-automatic pistols from varying distances and positions. The aggregate scores from the revolver and semi-automatic pistol matches are used to crown a national champion. This year's competition should prove to be especially spirited as defending champion Robert Vadasz, a Senior Agent with the U.S. Border Patrol, faces the return of Mississippi Highway Patrol Captain Philip Hemphill – a 9-time champ.
NPSC enjoys tremendous sponsor support from sponsors such as Davidson, H&K, FNH, Smith & Wesson, Glock, and Colt, allowing NRA to offer match and category winners one of the finest collection of prizes in all of law enforcement competitive shooting.
First held in 1962, the National Police Shooting Championship is just one of many programs directed by NRA's Law Enforcement Activities Division. These programs are supported by the Davidson's Law Enforcement Endowment and the Law Enforcement Training Endowment of the NRA Foundation, which includes a generous $251,000 donation from Brownells, Inc. and more than 100 other firearm related businesses.
For more information about NPSC, or to register for the competition, go to www.nrahq.org/law/competitions/npsc/npsc.asp, call (703) 267-1629, or send an email to [email protected]
About:
Established in 1871, the National Rifle Association is America's oldest civil rights and sportsmen's group. Four million members strong, NRA continues its mission to uphold Second Amendment rights and to advocate enforcement of existing laws against violent offenders to reduce crime. The Association remains the nation's leader in firearm education and training for law-abiding gun owners, law enforcement and the military