Smith & Wesson Begins Shipping Walther PK380 Pistols
New .380 Auto Pistol Built on Popular P22 Platform.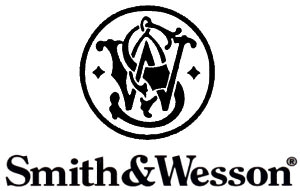 SPRINGFIELD, Mass — -(AmmoLand.com)-Smith & Wesson Corp., the legendary 157-year old firearms maker, announced that it has begun shipping the new Walther PK380 pistol. The design of the PK380 is engineered on one of Walther's most popular platforms, the P22. The new Walther semi-automatic pistol delivers the power of a .380 in a lightweight, ambidextrous firearm. Versatile, comfortable and nearly the same size as the P22, the PK380 carries on Walther's longstanding tradition of innovation and technical expertise.
"The new PK380 was specifically designed to offer consumers a lightweight yet durable pistol that is equipped with all of the features needed for personal defense situations," said Tom Kelly, Vice President of Marketing for Smith & Wesson. "Since the introduction of the popular P22 rimfire pistol, consumers have asked for an upgrade of the same design in a self-defense appropriate caliber. The PK380 fully answers these requests while delivering a fit and finish that firearms enthusiasts have come to expect from Walther firearms."
Combining proven technology with familiar operating features, the PK380 is a versatile firearm suitable for personal protection or recreational shooting, and is available in four unique models.
· PK380 First Edition Model – The First Edition Model is available as a limited series of 2,000 units (serial numbers 1 – 2,000) and
will be manufactured with the "First Edition" marking on the left side of the slide. Each First Edition Model will be shipped with
a nylon holster, two magazines and is complete with a matte black finish to help reduce glare.
· Two-Tone Model – The new two-tone model is standard with a nickel-plated slide, black frame and is shipped with one magazine.
· Standard Black Model – The Walther PK380 is also available as a standard black model with a matte black slide and frame.
· PK380 Set – The black PK380 set comes complete with a rail-mounted laser.
All four models, with the exception of the First Edition, are shipped with one magazine, and share common features including an 8+1 magazine capacity, polymer grip along with a steel frame, slide and barrel. The PK380 is manufactured with a 3.66-inch barrel that contributes to an overall length of 6.5 inches. Additionally, all four models are standard with a Picatinny-style accessory rail for optional lights and lasers, external hammer, ambidextrous magazine release and an ambidextrous manual safety.
To aid in precise shot placement, the PK380 features a solid steel white dot front sight and a drift-adjustable steel two-dot rear sight. The PK380 has an unloaded weight of 19.4 ounces and a narrow width of 1.2 inches. All four models of the Walther PK380 are manufactured in Germany.
About Walther
Since 1999, Smith & Wesson has been the exclusive distributor of Walther firearms in the United States. The traditions of both companies surpass 260 combined years of quality workmanship and leadership in the firearms industry. For additional information on Walther products or to find the location of the nearest Walther retail outlet, write to Walther at 2100 Roosevelt Ave., Springfield, MA 01102-2208, call toll free 1-800-372-6454 or visit the Walther website at www.waltheramerica.com. For more information on Smith & Wesson, log on to www.smith-wesson.com.
About Smith & Wesson
Smith & Wesson Holding Corporation, a global leader in safety, security, protection and sport, is parent company to Smith & Wesson Corp., one of the world's largest manufacturers of quality firearms and firearm safety/security products and parent company to Universal Safety Response, a full-service perimeter security integrator, barrier manufacturer and installer, as well as parent company to Thompson/Center Arms Company, Inc., a premier designer and manufacturer of premium hunting rifles, black powder rifles, interchangeable firearms systems and accessories under the Thompson/Center brand. Smith & Wesson licenses shooter protection, knives, apparel, and other accessory lines. Smith & Wesson is based in Springfield, Massachusetts with manufacturing facilities in Massachusetts, Maine, New Hampshire and Tennessee. The Smith & Wesson Academy is America's longest running firearms training facility for law enforcement, military and security professionals. For more information on Smith & Wesson, call (800) 331-0852 or log on to www.smith-wesson.com. For more information on Universal Safety Response, log on to www.usrgrab.com. For more information on Thompson/Center Arms, log on to www.tcarms.com.