Team GLOCK- Sevigny and Rogers Repeat as IDPA National Champions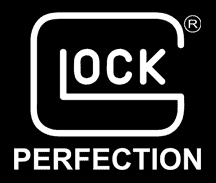 Smyrna, GA – -(AmmoLand.com)- The International Defensive Pistol Association (IDPA) Nationals were held at the United States Shooting Academy in Tulsa, Oklahoma from September 23-26, 2009. Team GLOCK Shooting Squad Captain Dave Sevigny won his 8th IDPA National Championship in the Stock Service Pistol (SSP) division along with the High Gun Industry category while teammate Randi Rogers won her 3rd title in the High Lady category.
The IDPA Nationals was host to more than 350 competitors during the four day annual defensive pistol shooting tournament. Participants fired a minimum of 241 rounds through seventeen courses of fire which featured moving targets, a shoot house, low-light scenarios requiring use of a hand held flashlight, shooting from cover and prone positions including from in and around motor vehicles, with target distances ranging from three to ninety feet.
Team GLOCK Captain Dave Sevigny dominated the competition with an overall best time of 222.56 seconds and won fourteen stages in the Stock division with a GLOCK 34 in 9×19. Stock division runner-up Gordon Carrell and 3rd place finisher Phil Strader, scored 260.46 seconds and 264.01 seconds respectively with S&W-M&P pistols. Sevigny has now won the prestigious IDPA National championship eight times in ten appearances and finished in the top three overall in each contest; the only competitor to accomplish such a feat. "After beginning in the GLOCK Sport Shooting Foundation I joined IDPA so there's some tradition here. It was a good competition and I was happy to compete at the IDPA Nationals once again," said Sevigny.
Randi Rogers of Team GLOCK won the High Lady title in 7th place Stock/Master class with a final score of 309.42 seconds with a GLOCK 34 in 9×19. "The IDPA Nationals was a pleasant end to the 2009 shooting season. I look forward to take what I have learned throughout the season, perfect my craft during the off season and come back even stronger next year," said Rogers. "A favorite stage of mine was Stage 8 named "El-Prez At The Movies." This was a 12- round, three target, Limited Vickers stage. The course of fire required a start with only six rounds in the pistol, then to draw and engage each target twice, complete a mandatory reload and re-engage each target twice with no make up shots. I shot the stage in 9.40 seconds with two points down for a total time of 10.40 seconds. This time placed me 5th out of 31 Master-class Stock division competitors on this stage," added Rogers. Twenty-eight women, roughly 8% of the field of competitors, were entered in the ladies category in 2009. Three-time Ladies IDPA National champion Julie Goloski-Golob finished in 14th place Stock/Master class and was the High Lady runner-up at 327.78 seconds with an S&W M&P.`
Another notable finish came from Enhanced Service Pistol division champion and High Law Enforcement winner, Robert G. Vogel, who used a GLOCK 34 in 9×19 with a score of 230.47 seconds to capture his 3rd IDPA National championship.
"Congratulations to Dave and Randi at the IDPA National Championships," said Craig Dutton, Assistant National Sales Manager at GLOCK, Inc. "The employees at GLOCK, Inc. are proud of the accomplishments that the entire squad has earned this year."
About GLOCK, Inc:
Utilizing advanced technological methods, GLOCK has a leading position in the world market as a pistol and accessories designer and manufacturer. With their commitment to uncompromised quality, GLOCK uses high-tech engineering to provide the international benchmark for safety, reliability and ease of maintenance. GLOCK's remarkable knowledge and experience from their applications and processing of steel and polymer are being used to design revolutionary products. These products meet and exceed the ongoing demands of law enforcement, military and civilian customers for firearms that demonstrate the very best in reliability, durability and safety of use. Their high-tech engineering and construction create a handgun that can stand up to punishment that even the most unforgiving conditions can generate.