Virginia Citizens Defense League Freedom Rally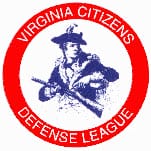 Virginia – -(AmmoLand.com)- The VCDL protest against the 7th District Republican Party holding their "Roundup" event every year at the anti-gun SnagAJob/Innsbrook Pavilion is now officially called the VCDL Freedom Rally.
The GOP 7th District has strung us along every year and then ultimately ignored our complaints about gun owners being barred and even evicted from their selected location. It is past time that they understand that our rights are not negotiable.
Major components of the protest are now locked down and in place.
The event will be from 2 PM to 7 PM, Saturday, October 17th, followed by the opportunity to purchase dinner and enjoy a rally with keynote speakers.
Trust me when I tell you that this is a MUST attend event that is not only going to be fun and is going to get a lot of attention, but it will have strong implications for the General Assembly session this year!
Here is what we have already arranged with the Innsbrook Shoppes mall (yes – this a freedom-friendly mall located at the intersection of Cox and Broad in Henrico County near Richmond):
VCDL has a large staging/event area, with wonderful backup facilities in case in case of bad weather. Our backup facility can hold 500 people by itself.
We are going to have guest speakers, including talk show personality Doc Thompson of WRVA here in Richmond. If you attended the 912 Project rally in DC, you got to hear the powerful and moving talk that Doc gave the crowd. We will be announcing the names of even more exciting speakers as we confirm them.
We are going to have a large number of professionally prepared signs, which will be carried by members on private property at one of the busiest intersections in Richmond. We will also be carrying signs on public property near the Republican Roundup.
The restaurants at the staging/event area are specifically welcoming VCDL members to their restaurants at the end of the rally! We will have a list of participating restaurants later, but these are absolutely excellent restaurants. What a message THIS ARRANGEMENT is going to send to the General Assembly next year when they consider our Restaurant Ban Repeal! I can't wait until Senator Saslaw tries to tell the General Assembly this time that restaurants don't want gun owners as patrons! 😉
Parking will NOT be an issue – we have this base covered nicely.
We have begun coordination with the Henrico Police Chief Stanley and with Sheriff Wade's office.
The location of the staging/after event area is at one of the busiest intersections in Richmond and we have permission to DOMINATE that area!
In January we got 600 people to come to Lobby Day. Let's shatter than number and absolutely pack this event in preparation for Lobby Day 2010!
Please note: this is a peaceful protest – we will not be blocking anybody's access to the Republican Roundup, either by foot or by vehicle. The people attending the Roundup are really our friends and probably have no idea that the Republican leadership has been keeping gun owners out of this event for years by picking an anti-gun location. Our job is to educate Roundup attendees and the general public about Eric Cantor and the 7th District Republican Party not standing on principle, and we will – in spades.
I would like to get a rough head count for further planning purposes. If you are planning on coming, please send an email to:

Make the subject line "YES" with a dash and the number of attendees, like this: "YES – 4"

We will NOT read the body of the email itself, but will simply count attendance by looking at the subject line.

**Please respond ONLY if you are ABLE to attend.**

See you Saturday, October 17th from 2:00 PM to 7 PM!
About:
Virginia Citizens Defense League, Inc. (VCDL). VCDL is an all-volunteer, non-partisan grassroots organization dedicated to defending the human rights of all Virginians. The Right to Keep and Bear Arms is a fundamental human right. Visit www.vcdl.org