ATK Marks 30 Years of Tank Ammunition Innovation
ATK Delivered Four Million Tank Rounds Since 1979.
Pioneering Systems Integration Approach Led by ATK Continues Today for U.S. Army Procurements of Large Caliber Ammunition.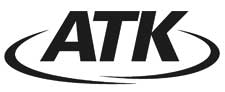 MINNEAPOLIS, Mn – Alliant Techsystems (NYSE: ATK) is marking its 30th year as an innovative developer and producer of tank ammunition for the U.S. Army and its allies. In 1979, the company became a systems integrator for tank ammunition when the U.S. Army sought to "upgun" the M1 Abrams Main Battle Tank (MBT) from a 105mm system to a 120mm main gun.
Thirty years and nearly four million rounds later, ATK continues to pioneer developments in the design and production of world-class tactical and training tank ammunition. In total, ATK has type-classified ten U.S. Army 120mm rounds as a systems integrator.
"ATK is meeting the evolving needs of the warfighter by delivering world-class, large-caliber, direct-fire ammunition to U.S. and allied troops," said Bruce DeWitt, vice president and general manager for ATK Advanced Weapons. "Our design and production capabilities allow us to rapidly field the highest quality rounds in the quantities required to meet urgent needs while also ensuring that the munitions are affordable for our expanding customer base."
In 1979, ATK was awarded a technology transfer program for Rheinmetall's 120mm smooth bore technology for the U.S. Army's Abrams tank main gun upgrade. This effort resulted in the successful type classification of four rounds: the M829 Kinetic Energy (KE) tactical, the M865 KE trainer, the M830 High Explosive Antitank (HEAT) tactical, and the M831 HEAT training round. These systems-managed programs were the first for U.S. Army large caliber ammunition procurements.
ATK also developed and produced the M830A1 High Explosive Antitank – Multi-Purpose with Tracer (HEAT-MP-T) round. This innovative round increased the accuracy and firepower of the Abrams MBT to not just enhance its ability to defeat enemy armored vehicles at extended ranges, but also give the Abrams the ability to engage helicopter threats and destroy bunkers.
"As worldwide threats continue to emerge and evolve, meeting today's challenges with the future in mind is critical," said DeWitt. "ATK takes pride in its ability to improve existing platform capabilities through innovative, cost-effective solutions."
About:
ATK is a premier aerospace and defense company with more than 18,000 employees in 22 states, Puerto Rico and internationally, and revenues of approximately $4.8 billion. News and information can be found on the Internet at www.atk.com.