Virginia Democrats Fail To Respond To Virginia Citizens Defense League Survey What Are They Hiding?
Why don't they want you to know their position?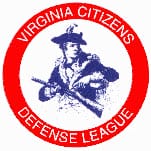 Virginia – -(AmmoLand.com)- The VCDL 2009 Statewide Candidate Surveys were mailed quite some time ago to all six candidates running for statewide office.
All three Republican candidates have responded to the VCDL survey. Unfortunately, none of the Democrats have responded.
What are they hiding? Why are they afraid to publicly take a position on this important issue? Why don't they want you to know their position?
Failure to return a completed survey frequently indicates indifference, if not outright hostility, toward the Right to Keep and Bear Arms.
Below, I have listed the candidates who have NOT responded to the VCDL Statewide Candidate Survey.
Governor: Creigh Deeds [email protected] 571-303-2260
Lt Governor: Jody Wagner [email protected] 757-325-9608
Attorney General: Steve Shannon http://www.shannon2009.com/contact 703-218-3501
Please contact the campaigns of each candidate by BOTH email AND phone and urge them to answer the VCDL survey.
Don't accept vague generalizations such as "the candidate supports the 2nd Amendment". Remember, anti-gun zealot Chuck Schumer can probably say that he supports the 2nd Amendment, but his view is that it does NOT apply to you.
Find out what their real positions are by politely and firmly insisting that they complete the VCDL survey and send it in immediately. If they have misplaced their survey, have them contact me at [email protected] and I'll email them another copy.
Thanks for your help!
About:
Virginia Citizens Defense League, Inc. (VCDL). VCDL is an all-volunteer, non-partisan grassroots organization dedicated to defending the human rights of all Virginians. The Right to Keep and Bear Arms is a fundamental human right.