ATF Authorizes Manufacturers To Streamline Required Firearms Markings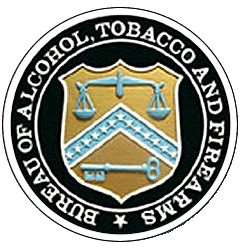 WASHINGTON DC—-(AmmoLand.com)- The Bureau of Alcohol, Tobacco, Firearms and Explosives (ATF) issued a ruling authorizing licensed manufacturers who perform a manufacturing process on firearms for another licensed manufacturer not to place their serial numbers and other required identification markings on the firearm, provided the firearm is already properly marked with a serial number and all other requirements of the ruling are met.
During the manufacturing process, many firearms manufacturers contract with other manufacturers to perform various steps in the manufacturing process. Currently the applicable regulations require that each manufacturer performing a manufacturing process on a firearm, including a frame or receiver, place its identifying markings on each firearm.
However, multiple identification markings can be confusing to law enforcement and potentially hinder effective tracing of firearms used in crimes.
Further, unique marks of identification of firearms serve several purposes:
They are used by the federal firearms licensees to effectively track firearms inventories and maintain all records.
They enable law enforcement to trace specific firearms used in crimes from the manufacturer or importer, to individual purchasers, and to identify particular firearms that have been lost or stolen.
They help prove in certain criminal prosecutions that firearms used in a crime have travelled in interstate or foreign commerce.
While manufacturers may request a variance not to mark, and thus avoid placing multiple markings on firearms, ATF has determined such requests are unnecessary if certain conditions have been met.
If a manufacturer desiring not to mark firearms submits information to ATF as outlined in ATF Ruling 2009-5, and is performing a manufacturing process on firearms that have been acquired from another manufacturer and already are properly marked, no variance is required and the manufacturer may engage in the manufacturing process without placing its identifying markings on the firearms.
More information on ATF and its programs can be found at www.atf.gov.
About:
ATF – Is a unique law enforcement agency in the United States Department of Justice that protects our communities from violent criminals, criminal organizations, the illegal use and trafficking of firearms, the illegal use and storage of explosives, acts of arson and bombings, acts of terrorism, and the illegal diversion of alcohol and tobacco products.
We partner with communities, industries, law enforcement and public safety agencies to safeguard the public we serve through information sharing, training, research, and use of technology.