Guns on Campus
Extending Firearms Preemption To College Campuses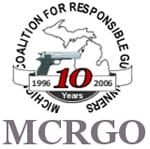 Michigan –-(AmmoLand.com)- House Bill 5474, co-sponsored by over two dozen house members, including MCRGO Board member, Joel Sheltrown, would extend firearms preemption to college campuses.
This bill, widely viewed as a simple "clean-up" to clarify law statewide, has elicited some heated opposition. The bill would amend MCL Secs. 123.1101, 123.1102, and 123.1103 by adding "Institution of Higher Education" to the list of bodies prohibited from making their own gun law. Current law prevents any "Local unit of government" from making any laws taxing, or regulating "…the ownership, registration, purchase, sale, transfer, transportation, or possession of pistols or other firearms…"
There has been some debate in the courts regarding whether a college or university would fall within the definition of "local unit of government." There are other Michigan statutes that do include colleges and universities in the definition of "local unit of government." But, it has not been completely clear that colleges and universities are prevented from regulating guns under the preemption statute that has been in place since 1990.
The theory behind preemption is simply the idea that it is unfair to create a crazy quilt of patchwork gun laws across the state that could easily result in criminal prosecution of a well-meaning and otherwise law-abiding citizen simply for crossing an invisible line at the border of a county, township, or city. The thought was, and is, that a uniform statewide gun policy should be set by the Michigan legislature, based on Article 1, Section 6 of the Michigan Constitution, which states, "Every person has a right to keep and bear arms for the defense of himself and the state."
Several arguments have been raised in favor of allowing colleges and universities the right to make their own gun laws.
The Michigan Constitution gives colleges the right to control their own campuses and the educational environment. This argument means that the colleges feel that their authority is stronger than the counties, townships, and cities that have been prohibited from making gun law since the current preemption statute was enacted in 1990.
The campus police won't know who is a 'good guy' and who is a 'bad guy' if they encounter someone with a gun. This argument came up nearly ten years ago when "shall issue" CPLs (Concealed Pistol Licenses) were debated. The rules on disclosure when an armed citizen encounters a police officer are clear and police officers across the state continue to be trained on how to deal with armed citizens. There is nothing new about this issue and no difference between the college environment and the rest of the state in this regard.
College campuses are unique because of the large number of young adults and the massive alcohol consumption that results. We fear alcohol-related accidents and crimes." This argument fails because, as anyone who have ever attended college or spent time near one, knows, most alcohol is consumed off campus in bars and private residences. Those off-campus areas are already controlled by current Michigan law, not whatever rules any given college has created. The current campus regulations are of no effect off campus. No one has been heard to argue that there is a disproportionate rate of alcohol-related accidents or crimes in off-campus areas frequented by college students.
In short, the police chiefs of a few campuses, and some administrators, are rolling out the same old anti-gun arguments that have been proved wrong by nearly a decade of success with armed citizens in Michigan. Responsible gun owners, even younger ones, are simply not a threat. In fact, according to research, even a relatively small number of armed citizens tend to serve as a deterrent to criminal activity.
The Board of Trustees at Michigan State University agrees. They voted recently to allow Michigan law to apply on the campus of MSU.
During the debate, the Michigan Constitution was cited. The Trustees decided that they did not want to have any rules on campus that might conflict with the Michigan Constitution, or create a constitutional crisis by taking a position directly opposite of Michigan law. So, far, the dire predictions of the anti-gunners have not come true.
As expected, campus life continues as before, with the exception that those of us who drive through campus while lawfully armed are no longer in danger of being prosecuted under an obscure university ordinance.
Steve is an attorney in private practice in East Lansing, www.StevenWDulan.com, and serves as an adjunct professor teaching firearms law at The Thomas M. Cooley Law School in Lansing, as well as an instructor of the legal portion of CPL classes around the state. He is a current member of the Board of Directors of MCRGO and a member of the Board of Trustees of the MCRGO Foundation and the MCRGO Foundation Firearms Civil Defense Fund.
About:
The Michigan Coalition for Responsible Gun Owners is a non-profit, non-partisan organization. Formed from just eight people in 1996, we now have thousands of members and numerous affiliated clubs across the state. We're growing larger and more effective every day.
Our mission statement is: "Promoting safe use and ownership of firearms through education, litigation, and legislation" Visit: www.mcrgo.org