Gun Owners Came Heartbreakingly Close to Killing ObamaCare in the House
Pelosi "puppets" stab gun owners in the back.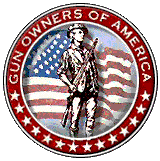 Washington, DC –-(AmmoLand.com)- It would have been nice if we were celebrating victory on ObamaCare today — and could turn our attention to other issues.
This was not to be, however, thanks to House Democrats who campaigned as "moderates," but in the end, danced at the end of Nancy Pelosi's strings.
Saturday, the House passed ObamaCare by a 220-215 vote. The bill now goes to the Senate, where South Carolina Senator Lindsey Graham — hardly a staunch conservative — has pronounced it "dead on arrival."
We remain convinced that we can and will kill ObamaCare, but only if the grassroots keep the pressure on.
ACTION: Write your Representative. Thank him — or reprimand him — for his vote on ObamaCare.
You can use the Gun Owners Legislative Action Center at
https://www.gunowners.org/activism.htm
to send a pre-written message to your Representative — the appropriate e-mail will automatically be sent, based on how your Representative voted.
To see the official listing of how each Representative voted, you can go to https://clerk.house.gov/evs/2009/roll887.xml .
Pre-written letter to Representatives voting pro-gun.
——————————————————————————–

Dear Representative:

While I was very disappointed to see that ObamaCare passed, I want to thank you for your vote against the bill.

Even still, I am disturbed by the games the House leadership has been playing. The press has widely reported that Nancy Pelosi had given "byes" to a number of moderate Democrats, who would have voted for ObamaCare had their votes been needed.

I find it disgusting that there are Representatives who voted "no" on the bill, but were waiting in the wings to vote "yes if their support was needed. After all, this legislation is built upon several lies:

* It was a lie that this $1.2 trillion bill came in under $900 billion and that it will not increase the deficit, once you consider the $210-247 billion companion bill Pelosi's trying to sneak through quietly.

* It was a lie that this bill will not raise taxes on the middle class — with $160 billion in tax penalties and taxes on everything from wheelchairs to artificial limbs — and that Americans will be able to keep the coverage they currently have under this bill.

* And it is a lie that supporters care anything about the Second Amendment, given their support of an ObamaCare bill which would put health-related gun information into a federal registry — and would allow Obama to use insurance to go against gun owners, as State Farm and Prudential have done in the past.

I hope that you will continue to vote against this bill if it comes before you again.

Sincerely,

——————————————————————————–



Pre-written letter to Representatives voting anti-gun.
——————————————————————————–

Dear Representative:

As far as I'm concerned, your vote for ObamaCare showed you are more interested in dancing at the end of Nancy Pelosi's strings, rather than upholding the Constitution and truly representing your district.

This legislation is built upon several lies:

* It was a lie that this $1.2 trillion bill came in under $900 billion and that it will not increase the deficit, once you consider the $210-247 billion companion bill Pelosi's trying to sneak through quietly.

* It was a lie that this bill will not raise taxes on the middle class — with $160 billion in tax penalties and taxes on everything from wheelchairs to artificial limbs — and that Americans will be able to keep the coverage they currently have under this bill.

* And it is a lie that supporters care anything about the Second Amendment, given their support of an ObamaCare bill which would put health-related gun information into a federal registry — and would allow Obama to use insurance to go against gun owners, as State Farm and Prudential have done in the past.

I intend to let everyone I know — my friends, my family, my church, and coworkers — that you cannot be trusted.

Sincerely,

——————————————————————————–
Gun Owners of America
8001 Forbes Place, Suite 102, Springfield, VA 22151
Phone: 703-321-8585 / FAX: 703-321-8408
https://www.gunowners.org
About:
Gun Owners of America (GOA) is a non-profit lobbying organization formed in 1975 to preserve and defend the Second Amendment rights of gun owners. GOA sees firearms ownership as a freedom issue. 'The only no comprise gun lobby in Washington' – Ron Paul