Make It a Mauser Rifle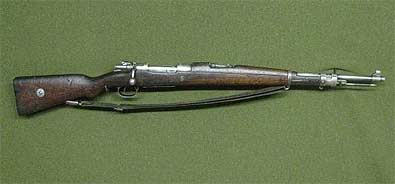 Florida –-(AmmoLand.com)- How many different variations of the classic Mauser military rifle can you name?
According to Mauser Military Rifles of the World, by Robert W.D. Ball, 54 different countries contracted with Mauser to make more than 1,000 models of the basic rifle from 1871 to 1945.
From Argentina to Yemen Mauser rifles served on the front lines of nearly every conflict of the 20th Century.
You can find your piece of history at www.gunbroker.com. Just search for "Mauser Rifles."
About:
GunBroker.com (www.GunBroker.com) is an informative, secure and safe way to buy and sell firearms and hunting/shooting accessories. GunBroker.com promotes responsible gun ownership. Aside from merchandise bearing its logo, GunBroker.com sells none of the items listed on its web site. Third-party sellers list items on the site and Federal and state laws govern the sale of firearms and other restricted items. Ownership policies and regulations are followed using licensed firearms dealers as transfer agents.