Vincent Hancock Takes Home World Cup Final Silver in Men's Skeet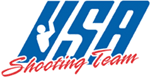 BEIJING, China –-(AmmoLand.com)- Vincent Hancock (Eatonton, Ga.) won the silver medal in Men's Skeet at the ISSF World Cup Final for the second consecutive year. Ryan Hadden (Pendleton, Ore) finished in fifth place in the Men's Trap event.
Hancock, the 2008 Olympic gold medalist and 2009 World Champion, was tied for first place with Georgios Achilleos of Cyprus at 122 out of 125 targets going into today's final. Hancock hit 21 targets in the final and landed in second place, taking home the silver with a total of 143 hits.
The 2008 Olympic Bronze medalist, Anthony Terras of France, stepped back on the podium in Beijing, winning the Men's Skeet final, which was held on the same range as the 2008 Olympic Games. Terras, who started the final in third place with 121 hits, came back to claim the gold after shooting 24 targets in the final to finish with an overall score of 145 hits.
Achilleos ended the final with 20 hits, and a total score of 142 targets, tying 2008 Olympic silver medalist Tore Brovold of Norway. The two athletes went into a shoot-off, which was won by Achilleos, who secured the bronze by eight hits to Brovold's seven.
In the Men's Trap event, USAMU member Hadden, a double gold medalist on the 2009 World Cup circuit, entered the final in sixth place after firing 109 out of 125 targets. Hadden hit 15 out of 25 targets in the final to finish in fifth place with a total of 125 hits.
Two-time Olympic champion Michael Diamond of Australia won the Men's Trap competition, securing the third World Cup Final title of his career with a total score of 134 hits (117+17). Massimo Fabbrizi of Italy claimed the silver with 133 hits (117+16), while his teammate, Giovanni Pellielo, the 2008 Olympic silver medalist and winner of last year's ISSF World Cup Final in Minsk, hit 12 targets out of 25 in the final, missing nine in a row, and landed in third place with a total score of 130 hits (118+12).
Sixty of the top shooters from 22 different countries qualified to take part in this year's ISSF World Cup Final for Shotgun. These athletes qualified based on individual performances in the ISSF World Cup circuit throughout the year.
For complete World Cup Final results, please visit ISSF's website at www.issf-sports.org.
Winchester Ammunition is a Proud Sponsor of the USA Shooting Shotgun Team:
Winchester® Ammunition has been the exclusive ammunition sponsor and supplier of the USA Shooting Shotgun Team since 1999. Members of the 2008 shotgun team brought home four medals from Beijing using Winchester AA International Target loads. Winchester is an industry leader in advancing and supporting conservation, hunter education and our country's proud shooting sports heritage. For more information about Winchester and its complete line of products, visit www.winchester.com.