United Nations & International Action Network on Small Arms Plotting to Tear Down the 2nd Amendment & Take Away Our Guns
Never heard or IANSA? Well get ready they have already succeed banning guns in the UK and the AU.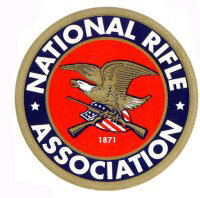 FAIRFAX, VIRGINIA –-(AmmoLand.com)- NRA News' investigative reporter Ginny Simone takes a look at the global gun control goals of the United Nations.
By pushing for a binding international treaty aimed at superseding the U.S. Constitution, the United Nations is committed to rendering Americans' Second Amendment rights to own a firearm meaningless.
Simone interviews past and current U.N. officials and politicians and examines the debates at the United Nations Small Arms Summit to expose the international anti-gun agenda.
View the video above or follow this link: https://www.youtube.com/watch?v=nDMeDmV0ufU


What is IANSA?
International Action Network on Small Arms says they are "The International Action Network on Small Arms (IANSA) is the global movement against gun violence – a network of 800 civil society organizations working in 120 countries to stop the proliferation and misuse of small arms and light weapons (SALW)."
What they really are is a well organized, well funded group of anti-gun partner organizations, including the Brady Campaign" from around the world, funded by governments that hate and fear the freedoms of the USA.
IANSA has one goal….to take a way the right of free Americans to own guns.
About:
Established in 1871, the National Rifle Association is America's oldest civil rights and sportsmen's group. Four million members strong, NRA continues its mission to uphold Second Amendment rights and to advocate enforcement of existing laws against violent offenders to reduce crime. The Association remains the nation's leader in firearm education and training for law-abiding gun owners, law enforcement and the military.