NRA Announces 2010 Intercollegiate Rifle Club Championship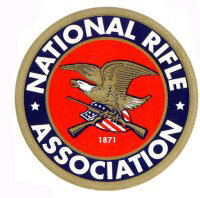 Fairfax, Va. – -(AmmoLand.com)- This spring the NRA Collegiate & Schools Program will be introducing a NRA Intercollegiate Rifle Club Championship that will be open to all levels of collegiate shooters.
This new championship will include NRA College Rifle Clubs, Varsity Rifle Teams, ROTC Teams, and independent shooters, for which there is currently no national championship.
"As a result of the new championship, we hope to see a boosted level of awareness toward collegiate shooting that will help foster rifle programs across the nation," said Tori Croft, National Manager of NRA Collegiate & School Programs.
Purdue University will be the host of the 2010 NRA Intercollegiate Rifle Club Championship, which will be held April 8-11 at the Purdue University Armory.
The championship will feature smallbore and air rifle competitions, training summits for all participants and coaches, and an opportunity for coaches and shooters to meet others in the sport they would normally not see during the regular season. NRA College Rifle Clubs, Varsity Rifle Teams, and ROTC Teams will have both individual and team champions while Independent Shooters will have only an individual champion.
Shooting in the NRA Intercollegiate Rifle Sectionals is required to qualify for the championship. Additionally, the top three teams and top five individuals from sectionals will be given free entry to the championship.
"I am extremely excited about this new championship and would like to thank Purdue University for being generous hosts. The opportunities this will afford to collegiate rifle clubs are immeasurable," said Croft. "The NRA Intercollegiate Rifle Club Championship will grow and strengthen the competitive rifle teams on campuses across the nation. I eagerly anticipate this brand new championship, and urge all rifle clubs across the nation to shoot in the Intercollegiate Sectionals in hopes of qualifying."
For more information on Collegiate Shooting, visit https://www.nrahq.org/compete/coldir.asp
About:
Established in 1871, the National Rifle Association is America's oldest civil rights and sportsmen's group. Four million members strong, NRA continues its mission to uphold Second Amendment rights and to advocate enforcement of existing laws against violent offenders to reduce crime. The Association remains the nation's leader in firearm education and training for law-abiding gun owners, law enforcement and the military.