Winners Announced in NRA Civil Rights Defense Fund's Second Amendment Essay Contest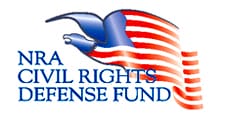 FAIRFAX, Va. –-(AmmoLand.com)- The NRA Civil Rights Defense Fund has announced the winners of its annual Second Amendment essay contest, open to students in grades K-12, which celebrates the Second Amendment as an integral part of the Constitution and the Bill of Rights.
The theme for the essay was "The Second Amendment to the Constitution: Why it is important to our nation." All students enrolled in an elementary, junior high, or high school during the 2008-2009 academic year who had not previously placed in the contest were eligible to enter. Nearly 1,500 essays were submitted this year.
Essays were judged on originality, scholarship and presentation. Prizes were awarded in two categories: senior (grades 10-12) and junior (grades nine and below). The first-place prize in each category was $1,000 in U.S. Savings Bonds, with $600 in savings bonds awarded for second place, $200 in savings bonds for third place, and $100 in savings bonds for honorable mentions.
In the senior category, first place went to 17-year-old Alyssa Moore of Simi Valley, California, while Jessica Busker, 14, of Charlotte, North Carolina, won first place in the junior category. A complete list of winners follows.
The deadline for students to enter the NRA Civil Rights Defense Fund's 2010 essay contest is December 1. For more information about the contest and how to enter, please visit www.nradefensefund.org/writingcontest.aspx
NRA Second Amendment Essay Contest Winners

Senior Category
First Place: Alyssa Moore, age 17, Simi Valley, CA
Second Place: Caleb Valentine, age 16, Aurora, IL
Third Place: Katharine M. Poe, age 17, Midlothian, VA
Honorable Mention: Te Chen, age 16, Grand Rapids, MI
Junior Category

First Place: Jessica Busker, age 14, Charlotte, NC
Second Place: Rachel Grech, age 14, Fenton, MI
Third Place: Grant Carson, age 9, Fairfield, CA
Honorable Mention: Ira Ko, age 13, Staten Island, NY