ArmaLite President Mark Westrom Demonstrates the SPR Mod 1 Rail Sysytem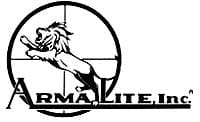 Geneseo, IL – -(AmmoLand.com)- ArmaLite President Mark Westrom explains the new ArmaLite SPR Mod 1 to Jason Williams of the outdoorchannel.com.
With other one-piece systems, you're stuck forever with the rails you get at purchase, and stuck with their limits.
But ArmaLite knows you and your firearm often have more than one mission, and you want options. ArmaLite gives you just that. The SPR Mod 1's three o'clock, six o'clock, and nine o'clock rails are detachable.
That's right, you can change your 1913 rails to fit your changing needs for sights… lights… lasers… grips… or swivels.
Thanks to The OutdoorChannel SHOT TV for the video and supporting Aramalite.
About:
ArmaLite has one of the broadest product lines in the firearms industry. We manufacture and sell semiautomatic rifles in a variety of calibers including 5.56mm and 7.62mm, long range super-accurate bolt action rifles in calibers including .308 Winchester, 300 Winchester, 338 Lapua, and 50 BMG, and classic 9mm pistols. Visit: www.armalite.com