Firearms Freedom Act Advances In Virginia
You got it through the House, now time for the Senate.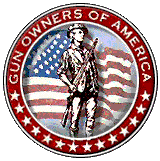 Virginia – -(AmmoLand.com)- Virginia Great news! Last month we alerted you to a superb pro-gun bill pending in the Virginia General Assembly.
HB 69 recently passed the House of Delegates overwhelmingly (70-29) and is now before the Senate's Courts of Justice Committee.
Introduced by Del. Charles Carrico (R-5) and known as the Virginia Firearms Freedom Act, HB 69 is modeled after similar legislation which has been successful in other states, including Montana — the first state to pass such a law.
The Firearms Freedom Act has a simple concept. HB 69 states that if a gun was made in Virginia, and then stays in the Commonwealth, the federal government may not regulate it under the Interstate Commerce Clause. (Because, you see, the gun was never part of interstate commerce.)
This is important because the Commerce Clause is the "hook" that Congress has used to justify almost every single federal gun control law. But with the passage of HB 69, the Commonwealth will take a stand that guns stamped with the words "Made in Virginia" are no business of the federal government.
Now that we've breezed through the House, we can expect anti-gun forces to try and kill this excellent measure in the Senate. Therefore, it is imperative that we make it impossible for senators to do the bidding of the enemies of freedom.
ACTION:
Please urge your State Senator to actively support HB 69.
To identify and contact your senator, go to http://conview.state.va.us/whosmy.nsf/main?openform and enter your address in the form provided.
When the results display, clicking on the "More about" link will lead you to your senator's e-mail address. (Using the "Send a message" link on the results page is not recommended, as that will automatically send the message to your delegate as well.)
Note:
If you already know your senate district, you can simply e-mail your senator using the format [email protected] — where XX is your district number. Use a lead zero for single-digit districts (e.g. the 1st district, Sen. Miller, would be district01).
A pre-written letter is provided below for you to copy-and-paste, or you may type your own comments when you e-mail your senator.
—– Pre-written letter —–Dear Senator:

Please actively support HB 69, the Virginia Firearms Freedom Act. This bill provides that if a gun is manufactured in Virginia — and the firearm stays in the Commonwealth — it is exempt from federal gun control laws. HB 69 is modeled after laws that were recently passed in Montana and Tennessee.

This is one of the most important bills that you will vote on in 2010. This is more than just a Tenth Amendment resolution — it is a bill that has teeth!

Note that HB 69 passed the House overwhelmingly (70-29). I expect an even better showing in the Senate.

It's time that we send a message to the U.S. Congress and tell them to start legislating within the authority given them by the Constitution. Please help continue the movement that began in Montana by getting on board with HB 69.

Sincerely,

——————————————————————————–
Gun Owners of America
8001 Forbes Place, Suite 102, Springfield, VA 22151
Phone: 703-321-8585 / FAX: 703-321-8408
http://www.gunowners.org
About:
Gun Owners of America (GOA) is a non-profit lobbying organization formed in 1975 to preserve and defend the Second Amendment rights of gun owners. GOA sees firearms ownership as a freedom issue. 'The only no comprise gun lobby in Washington' – Ron Paul