Illinois "Assault Weapon" Ban Will Hurt Sportsmen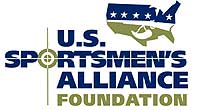 Illinois –-(AmmoLand.com)-A so called "assault weapon" bill in Illinois will ban numerous commonly used hunting firearms.
Senate Bill 3036, introduced by Senator Antonio Munoz (D- Chicago), prohibits the manufacture, delivery, sale, purchase, or possession of "semi-automatic assault weapons." Included in the bill's definition are firearms used for hunting such as semi-automatic shotguns that have either a pistol grip or a thumbhole stock and many hunting rifles.
While the bill allows for possession of those firearms that are currently owned, it would prohibit the purchase or transfer of new firearms that are on the banned list in Illinois, even if those firearms are commonly used for target shooting or for hunting purposes.
The measure does include an exemption for the possession of these types of firearms when used for hunting, but fails to allow for target or other recreational shooting activities including sighting in. Essentially, sportsmen could only use certain firearms for hunting if they already possess them or purchased them out of state.
"The bill's broad definition outlaws numerous firearms used commonly for both deer and turkey hunting and other shoot sports," says Jeremy Rine, U.S. Sportsmen's Alliance associate director of state services. "There is simply no justification for this bill."
Take Action! Illinois sportsmen should contact their senators and tell them that the firearms included in SB 3036 are commonly used by scores of citizens for target shooting, hunting and other recreational activities and should not be banned. To find your state senator's phone number and other contact information, use USSA's Legislative Action Center
About:
The U.S. Sportsmen's Alliance (USSA) and the U.S. Sportsmen's Alliance Foundation (USSAF) work nationwide, representing over 1.5 million sportsmen through member clubs and individual constituents. The organizations provide legislative, legal defense and public education services to defend and advance sportsmen's rights in Washington, D.C. and in all 50 states. Visit: www.ussportsmen.org