LuckyGunner.com Partners with Armscor Ammunition at SHOT Show
Knoxville, TN –-(AmmoLand.com)- After a successful trip to the recent SHOT Show in Las Vegas, LuckyGunner.com is pleased to announce a direct relationship with Armscor Ammunition.
At a time when most manufacturers are delaying shipments and taking ever-lengthening back-orders, Armscor is delivering newly manufactured, precision ammunition on-time to LuckyGunner.com.
Unbeknown to many, Armscor is the largest ammunition manufacturer in Southeast Asia and maintains advanced operations in both the United States and the Philippines. Since the end of World War II, Armscor has been producing award-winning firearms and ammunition.
As a new distributor of Armscor Ammunition, LuckyGunner.com is proud to announce the recent order and, more importantly, timely delivery of 50,000 rounds of bulk .45 ACP ammo.
In addition to the recent arrival of the .45 ACP ammo, LuckyGunner.com also now has Armscor 22 LR ammo and Armscor 5.56×45 ammo in stock with plans to add 30 carbine in the near future.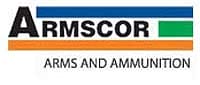 For those unfamiliar with the name, Armscor is the company behind the popular (and well-regarded) Rock Island Arms 1911 series. Armscor's operations in the Philippines are some of the most advanced in the world, with the company maintaining the rigorous ISO 9001 manufacturing certification.
Armscor Ammunition is a great addition to the product offering at LuckyGunner.com. More importantly, the inclusion of Armscor is yet another indication of LuckyGunner.com's commitment to keep the site's customers stocked up and happy.