Virginia's Restaurant Gun Ban Repeal Bill Passes Full Senate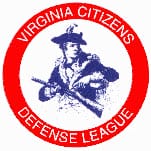 Virginia – -(AmmoLand.com)- I am still waiting on the vote results for HB 69, the Virginia Firearms Freedom Act, later today in the House of Delegates.
I am confident it will pass but I wanted to get to you before I leave the office on business about some real good news.
SB 334, the Restaurant Ban Repeal Bill, passed the full Senate 22-18.
I am VERY cautiously optimistic that this will pass the House and the Governor McDonnell will sign it.
Even though McDonnell voted for the ban and against its repeal as a delegate, he changed his views when running for Governor.
For Liberty,
Mike McHugh
President, VGOC
www.vgoc.org to donate
About:
Virginia Citizens Defense League, Inc. (VCDL). VCDL is an all-volunteer, non-partisan grassroots organization dedicated to defending the human rights of all Virginians. The Right to Keep and Bear Arms is a fundamental human right. Visit: www.vcdl.org