Virginia's Restaurant Gun Ban Repeal Bill Up For Vote Tomorrow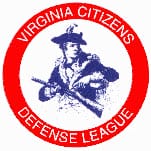 Virginia – -(AmmoLand.com)-  The Senate engrossed Senator Hanger's restaurant ban repeal (SB 334) in the same form it left the Senate Courts of Justice committee last week. That is good news as there was no mischief done to the bill.
So, TOMORROW, February 16th, the Senate will vote on whether to pass the bill. This is the next major hurdle.
If you have not contacted your Senator to urge him or her to support SB 334, NOW IS THE TIME!
Today's UpDate
Today in the Senate Courts of Justice committee, the following bills were voted on:
SB 79, Senator Reynolds, repeals the power for local governments to fingerprint first time CHP applicants, was DEFEATED by a vote of 9 to 6.
The reason that I never donate to the Fraternal Order of Police (FOP) is that they get involved too often in opposing the rights of citizens. In this case, for example, they opposed SB 79 using the excuse that the bill would endanger law enforcement officers and let criminals get CHPs.
Baloney.
Senator Reynolds, who did a very good job in fighting for the bill, asked the FOP representative if he could show if someone who had applied for a CHP had been denied based on their fingerprints and the FOP representative could not provide any.
A VCDL member drove up from Tidewater to testify for the bill, explaining that he had to wait FIVE hours to be fingerprinted!
SB 643, Senator Reynolds, gives the police the power to arbitrarily arrest a person for a Class 1 or 2 misdemeanor (same bill that Delegate Jackson Milller puts in every year. This one was requested by the Attorney General's Office). A substitute bill was introduced which didn't really solve any of the problems that VCDL has with SB 643. The FOP spoke in favor of this bill (surprise, surprise).
One bit of humor
The chairman, anti-self-defense Senator Marsh, was certain that I was in favor of the bill and tried to deny my right to speak on the bill as he had asked for only those opposed to speak.
Senator Reynolds, even though this was his bill and ever the gentlemen, spoke up to explain that I was there to speak AGAINST his bill. It took Marsh another 30 seconds for him to finally get it through his head that I was opposing the bill (as VCDL has for the last 4 years in the same committee).
The bill was DEFEATED by a 9 to 6 vote.
SB 501, Senator Lucas, provides that a DUI in another state counts as a DUI in Virginia for purpose of disqualifying a CHP applicant for 3 years PASSED out of committee. I told the committee that VCDL was concerned that the DUI standard must match Virginia's to be acceptable and I was told that it would have to match. That being the case, VCDL's position remains neutral on the bill.
About:
Virginia Citizens Defense League, Inc. (VCDL). VCDL is an all-volunteer, non-partisan grassroots organization dedicated to defending the human rights of all Virginians. The Right to Keep and Bear Arms is a fundamental human right. Visit: www.vcdl.org